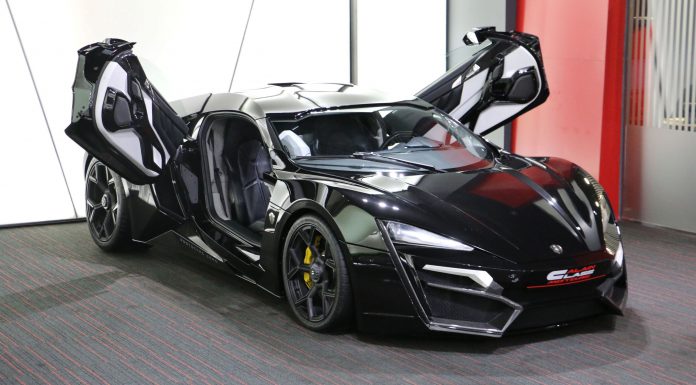 Back in July, one of the very first examples of the Lykan Hypersport was listed up for sale courtesy of Al Ain Class Motors in Dubai. Now a second black example is up for sale courtesy of the same Dubai exotic car dealer.
While no pricing details have been provided, the Lykan Hypersport reportedly retails at $3.4 million. As a result, it is the most expensive production car behind the Lamborghini Veneno and Veneno Roadster. Very few details have been offered about this black Hypersport but it evidently features matte black wheels as well as bright yellow brake calipers.
The interior is then adorned with carbon fibre accents, white leather across areas of the dashboard, transmission tunnel and door panels as well as black leather covering the seats, steering wheel and the remaining areas of the dash and doors.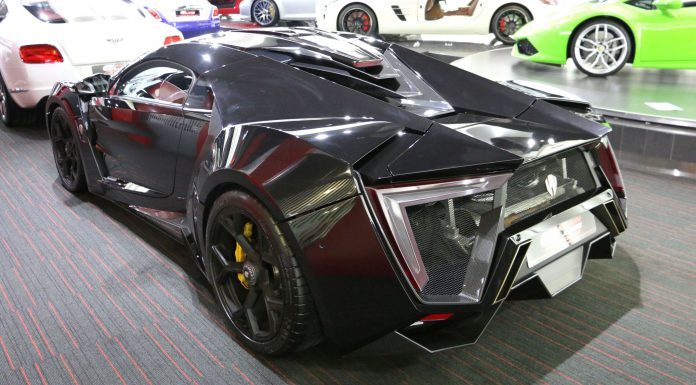 Because the Hypersport costs more than the LaFerrari, McLaren P1 and Porsche 918 Spyder combined, one would expect it to feature breakthrough drivetrain technology. However, it doesn't. Instead, it features a RUF-sourced flat-six powerplant delivering around 750 hp and 1000 Nm of torque. As a result, it will reportedly hit 100 km/h in 2.8 seconds and a top speed of 385 km/h.