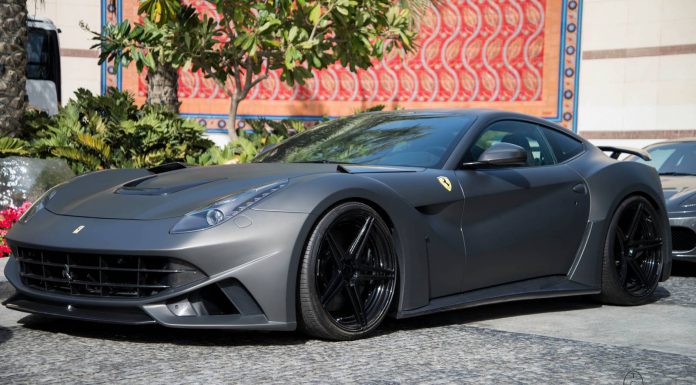 Dubai is quickly becoming one of the largest marketplaces for aftermarket supercars. Case-in-point, this sinister matte grey F12 Berlinetta by Novitec-Rosso dubbed the N-Largo.
This car represents much more than just raw power, it's an incredible well-rounded performance machine that commands attention from every angle.
Finished in matte grey, this particular N-Largo looks like it won't ever back down from a fight. Its aggressive stance is like no other Ferrari on the road.
The N-Largo front fenders create a striking hour-glass-shape effect. They replace the production components in their entirety and add six centimeters to the width of the F12 on the front axle.
Key factors in the aerodynamic properties and the appearance are of course the fasciae and spoilers of this Novitec-Rosso special model. The front and rear fascia, which replace the production bumpers.
In the rear, the combination of five-piece diffuser on the N-Largo fascia and the large rear airfoil create additional aerodynamic downforce at high speeds.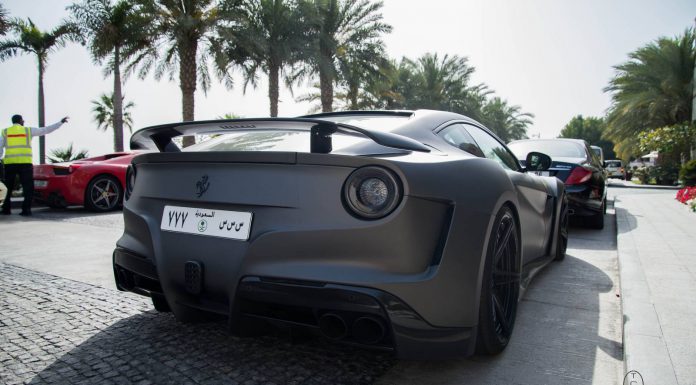 The body conversion kit is manufactured from ultra-light, yet ultra-strong, carbon fiber. Also part of the conversion are tailor-made three-piece Novitec-Rosso NF5 NL forged wheels combining 21-inch rims in the front and 22-inch rims on the rear axle.
Further features are a revised suspension with front lift function, and a power upgrade to 574 kW/781 hp, which propels the two-seater to a top speed of about 350km/h.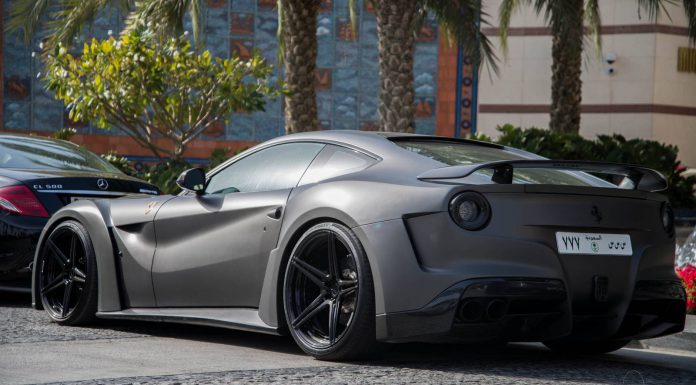 To match the spectacular appearance, the N-Largo sports a upgraded 6.3-liter 12-cylinder four-valve engine. New mapping for the engine management system was developed in extensive test series on the test rigs and on the road. On the exhaust side, a Novitec-Rosso high-performance quad exhaust, available with or without controlled butterfly valve, ensures exhaust emissions with low back pressure.