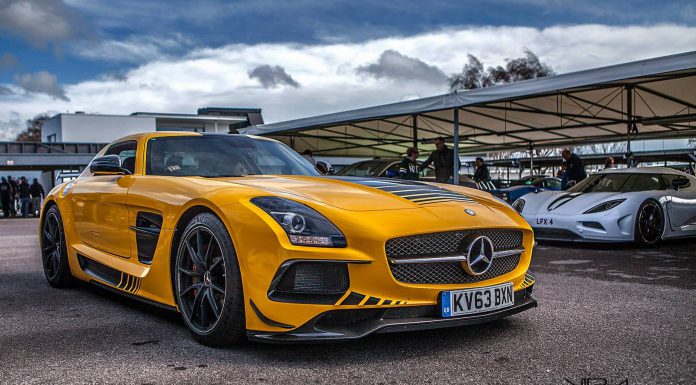 We recently featured this yellow Mercedes-Benz SLS AMG Black Series as out Photo of The Day and have been sent in more pictures of this sunning machine.
The stylists at AMG have not just focused on making the car look intimidating, the small aero tweaks, especially the lower front-bumper canards finished in a gloss carbon fiber add a touch of delicacy to the look of the 6.2-litre V8 animal.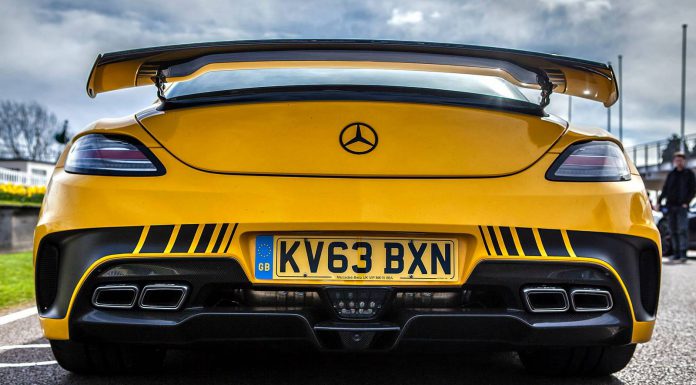 This SLS Black Series has the power to match the looks. 622 hp, 468 lb-ft, 0-100 km/h in 3.6 seconds and a 315 km/h top speed. That's 59 hp more than the normal SLS, which helps make it 0.2 seconds quicker than the regular car to 100 km/h. This is a fast car by any standard!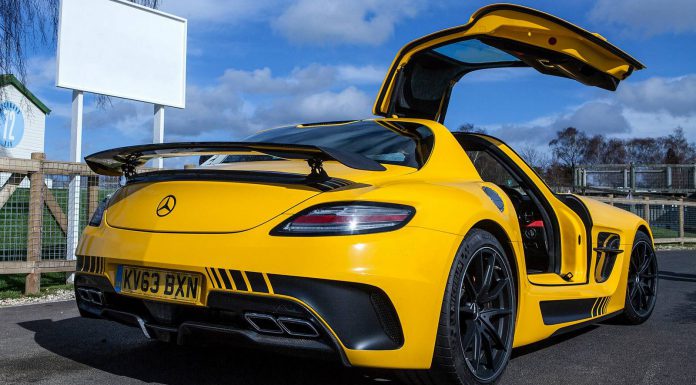 Photographer: Sorin Bogdan