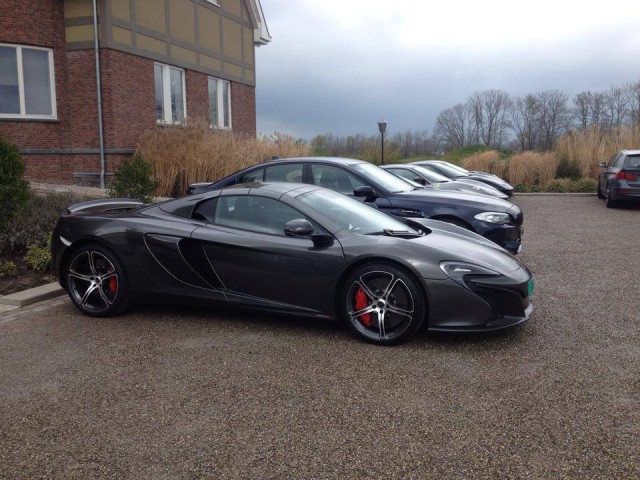 You have seen Cars and Coffee and now we bring you footage from the most recent Cars and Business Meet in Spijk, Netherlands. A number of the most desirable and extreme supercars on sale today were present and put on quite the show flooring it through the tree-lined straight.
[youtube]http://www.youtube.com/watch?v=h1yARmdxSiY[/youtube]
Highlights included a Ferrari 430 Scuderia, Lamborghini Aventador and a 791 hp BMW F10 M5. However one car stole the show, the brand new McLaren 650S Spider finished in a subtle shade of grey!
Photo by Cars & Business