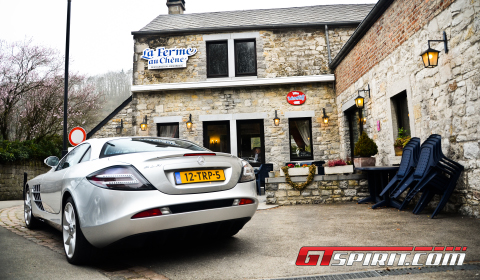 This year's Sport Car Spring Rally included the usual teams on the starting lineup. Team Andylux and Team JPN/MR – members at our forum – were present at the start of the event followed by other participants and winners from last year. During the two day event over 100 equipes participated against each other in time trails using road book and maps.
The GTspirit equipes where driving around in the sports and tour-class, each of them performing tests, trials and answering questions. It was the 10th time the rally was organized around the Dutch city of Maastricht and the Belgium Ardennes. The teams crossed the border with Belgium from some wonderful driving and a lunch in Durbuy. At the end of the day, the teams got the change to set the best lap time on a local karting track.
The winners of this year were equipe Robert / Baggen driving a Renault Clio RS 3.0 V6 in the tour class and equipe Tom Gorissen driving a Lotus Elise and taking first place in the sport class and overall standings.