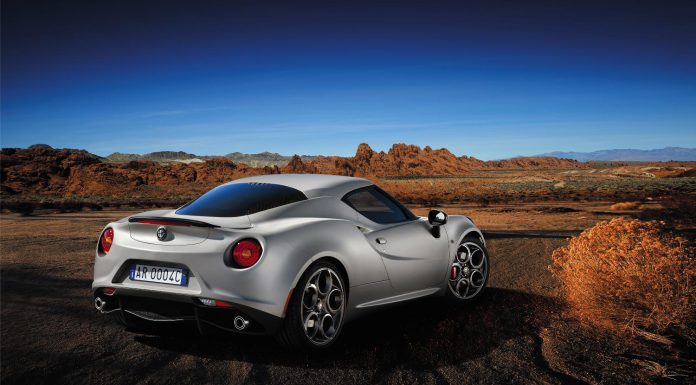 Alfa Romeo will make its official return to North America at the upcoming New York Auto Show 2014 with the local launch of the Alfa Romeo 4C sports car.
"With more than 60 new vehicle reveals scheduled this year, the New York Auto Show is accustomed to hosting a wide range of exciting, newsworthy events," said Show Chairman John LaSorsa.
"The recent announcement that Alfa Romeo is returning to the market and has chosen the New York Auto Show to mark the occasion is very special for us and will be well received by our visitors," he added.
The 4C will initially be made available in the U.S. by the end of June. Initially however, the Alfa Romeo 4C won't actually be sold in new Alfa Romeo dealerships in the States and instead be offered through Maserati dealerships. However, Fiat Chrysler CEO Sergio Marchionne has previously confirmed that select Alfa Romeo dealerships will have the chance to sell the ultra-lightweight 4C.
Of course, word about Alfa Romeo returning to the United States is nothing new. As a matter of fact, it was confirmed by Marchionne that Alfa Romeo would return to the U.S. with a full line-up of vehicles in 2012. Then, that was pushed back to 2013 and now, the middle of this year. While the 4C will be the first and only Alfa Romeo model to arrive in the United States this year, it is believed that further models will go on sale in 2015.