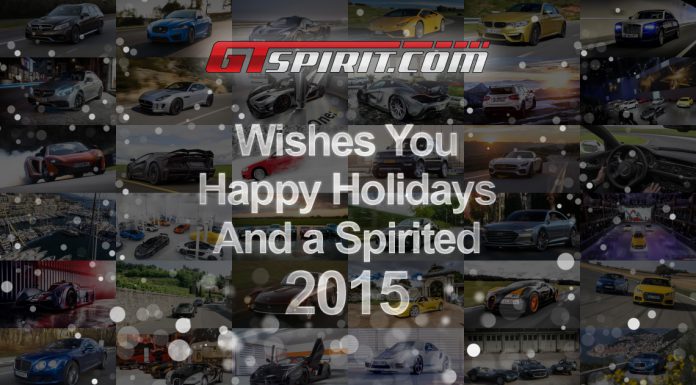 Today we finished the third and final part of our Christmas Special 2014! The last part covers our highlights of July to December and we will tell you some more untold stories of the last year. Also check out Part 1 and Part 2 that cover January to June and the GTspirit Tour.
Our schedule for 2015 is filling up quickly and we will revisit some of the best events of 2014 and bring you the latest news and reviews. We will also expand our luxury lifestyle segment with more hotels news and reviews and the coolest properties on the market and the most incredible superyachts.
2015 Mercedes-Benz CLS 63 S AMG Review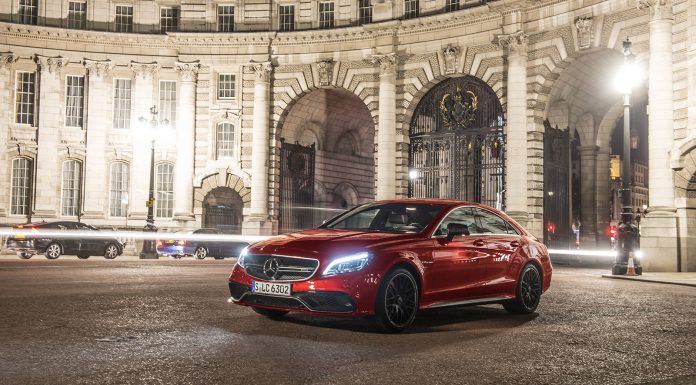 We tested the Mercedes-Benz CLS 63 S AMG on a drive from central London to Goodwood Festival of Speed – which has quickly become our favorite motoring event of the year. On the way back we were offered a one-time opportunity to go up the Goodwood hill in a SLS AMG Black Series. But due to an accident it took ages to get back down the hill so when we came back everybody had left. A few phone calls and a bit of wait later we were dropped off at the last CLS 63 AMG in the parking lot and were actually in for a surprise. Because we were among the last to leave, the traffic had cleared (which anybody that has been to Goodwood knows is a big relief) and we had an absolute blast driving the CLS 63 AMG back to London.
Goodwood Festival of Speed 2014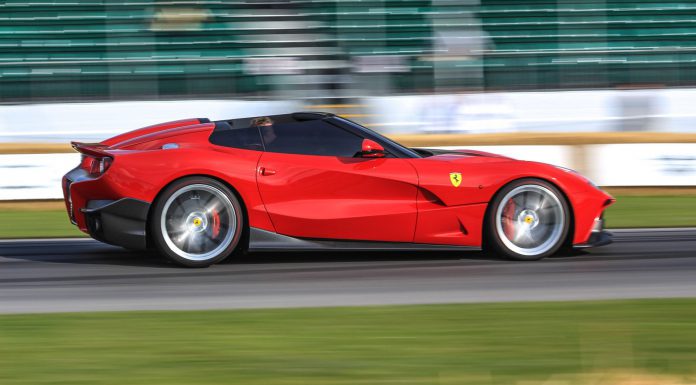 The best motoring event in the world. And we met Sir Stirling Moss. And raced up the hill. Do we need to say more? Yes, if you haven't been to Goodwood yet put it on your bucket list!
Special Report: Rolls-Royce Wraith, Ghost and Phantom Tour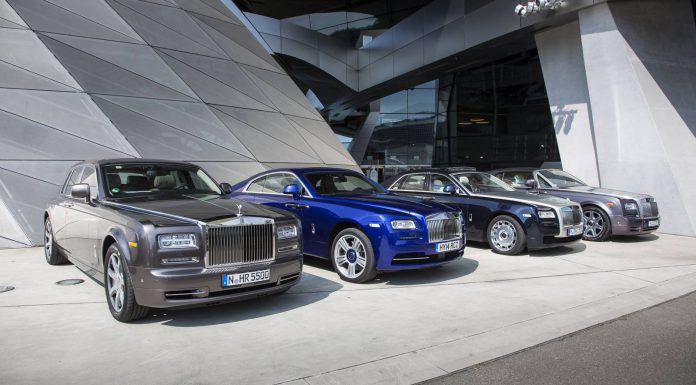 This little tour with Rolls-Royce saw us travel through the Bavarian country side. Although the Bavarian capital is home to quite a few Rolls-Royces, the sight of a Rolls-Royce in a rural village was quite the event. Especially when we tried to navigate the Rolls-Royce Phantom Extended Wheel Base through a medieval town and its narrow streets.
2015 Mercedes-Benz S500 & S63 AMG Coupe Review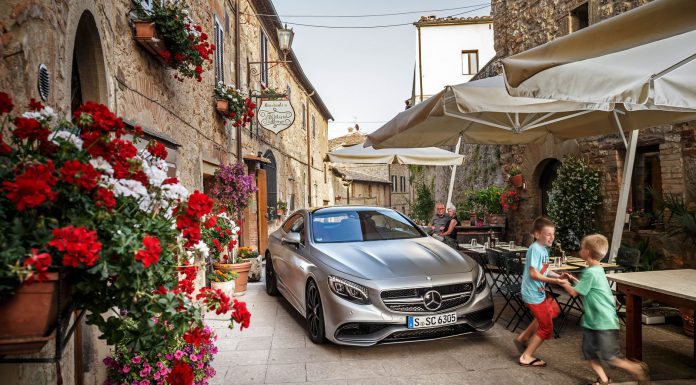 Two funny things we have to share about our time with the S63 AMG Coupe. Before the photo shoot with the flagship Mercedes-Benz coupe I went out to scout locations in Tuscany and ended up in a one way street in a tiny hilltop village. At the end of the street there was a stone gate which was so narrow it would be impossible to pass. Turning was also out of the question as I could barely open the door to get out. Reversing down the entire street would also be quite difficult. After examining the situation I estimated it would be possible to go through. So I slowly drove the front of the car into the gate up to the point where the mirrors nearly touched the wall on both sides. Luckily there was about a centimeter on either side left with both mirrors folded in. Pfieuw…
Than during the actual photo shoot we found a nice spot in another narrow street in another village. Only one problem we had to move part of a restaurant's terrace to put the car in the picture. And there were guests eating. Luckily the restaurant owner and the guests all found it very entertaining and I ended up showing half the village all the cool features of the car.
Onboard With Bugatti CEO Wolfgang Durheimer at the Nurburgring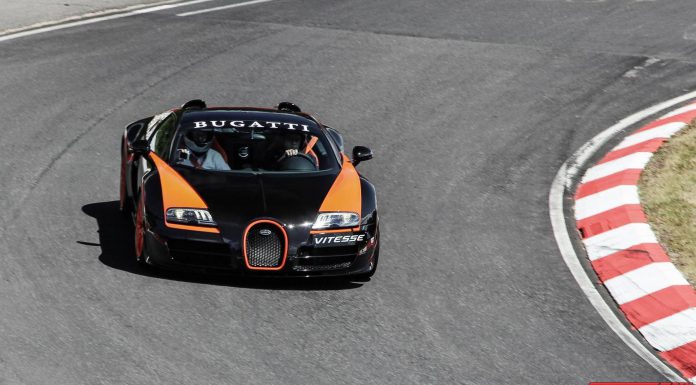 Bugatti invited us for a unique experience at the Nurburgring. Not only did we get to drive the Bugatti Veyron Grand Sport Vitesse World Record Car the day before the Nurburgring 24 Hours Race but we would also join Bugatti CEO Wolfgang Durheimer in the lead car for the Nurburgring 24 Hours parade.
To document the special occasion we put a GoPro on the roof of the car – we were not really meant to go fast so it should hold. We totally forgot about the GoPro though and on the main straight Mr Durheimer slowed down a bit to get a gap with the pace car and put the Bugatti's 1,200hp to use. We accelerated from about 80 km/h to over 310 km/h. Only back in the pit lane I realized the GoPro was still on the roof and it withstand the forces at over 300 km/h without blowing off.
Photo Shoot with the Lamborghini Veneno Roadster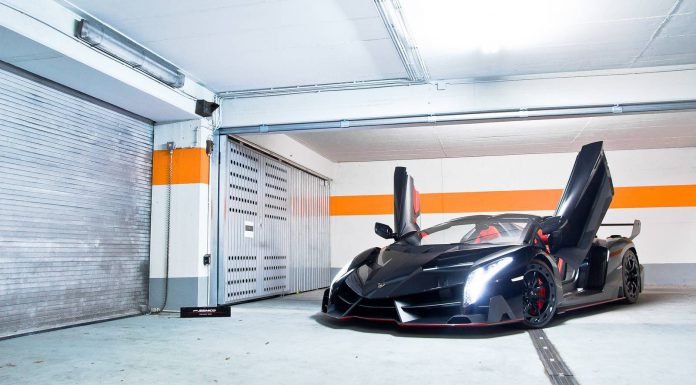 How often do you get a chance to attend the delivery of the first brand new Lamborghini Veneno Roadster (Nr. 1 of 9) and shoot it in the process? The only issue, it was raining cats and dogs and the Lamborghini Veneno Roadster has no roof – not even a Murcielago Roadster like umbrella. So we had to use two normal umbrellas to take the car out of the truck and drive it down to the garage where the shoot was planned.
Also for transport purposes the carbon wheel covers came detached and had to be mounted after delivery. It felt a bit like mounting Ikea furniture.
A Weekend Getaway at Lefay Resort with the Jaguar F-Type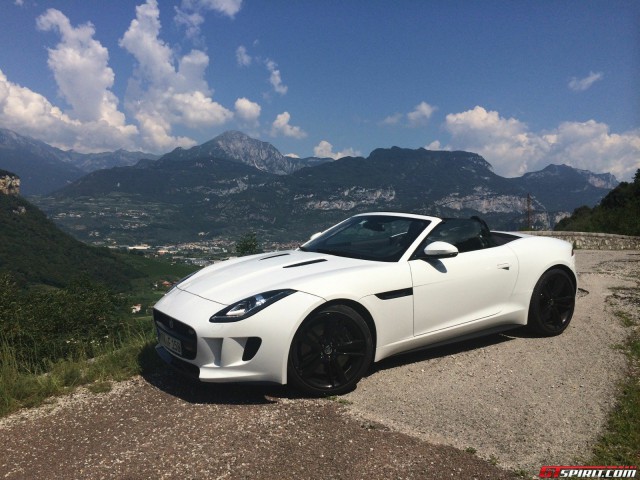 The Jaguar F-Type V8 S Convertible is so loud and addictive that my girlfriend begged me to stop shifting down and flooring it in every tunnel. To be fair on our journey to Lake Garda there were about 90 tunnels on our route so there was plenty of opportunity to enjoy it. The best part was a long curved tunnel where we came up behind a scooter driver who nearly got a heart attack as we accelerated into the tunnel behind him mirroring the sound of a collapsing tunnel. Just thinking about it, I want the F-Type back for some more tunnel runs!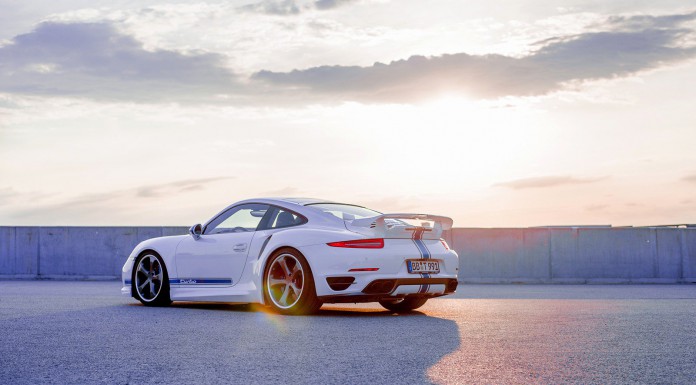 This car is so ridiculously fast and it was interesting to see the looks you get with this compared to a normal Porsche!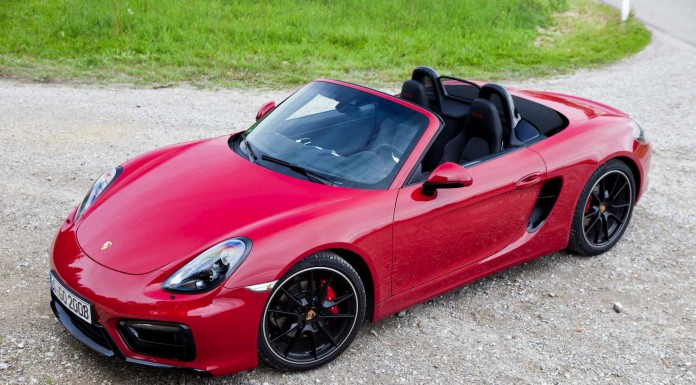 For the photos of the Boxster GTS we went to some country side South of Munich. On the way back a new opportunity suddenly arose as we found an open gate to a closed section of autobahn. The bridge in this three lane section of autobahn were under construction so there was no traffic. But the bridges were so far apart that we had a few kilometer long playground all for ourselves. Probably not legal but a lot of fun!
Special Report: St. Moritz AMG Emotion Tour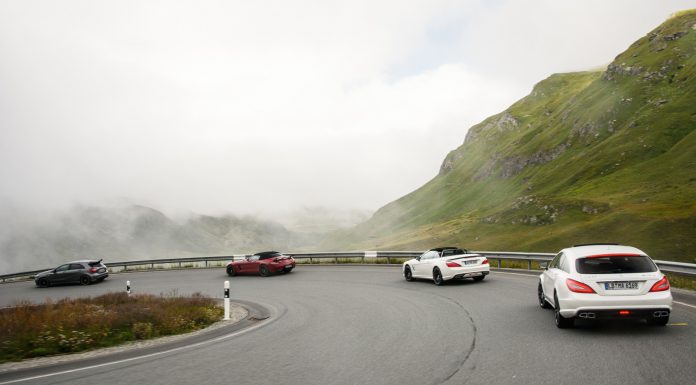 Do you know that story about the Englishman that went to St Moritz? He had fun!
Living With The McLaren 650S Spider by MSO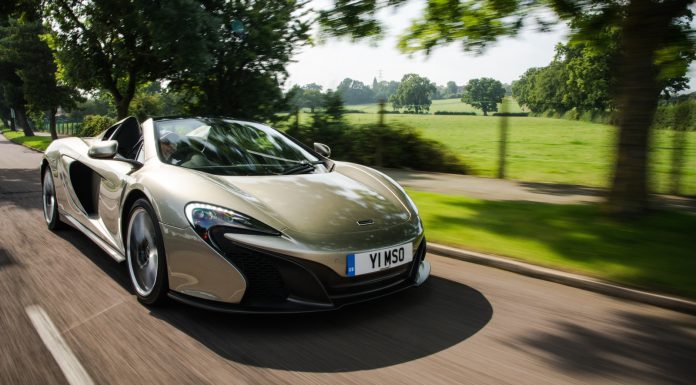 Do you know that story about the Englishman that drove a MSO McLaren? He had fun again!
Bugatti Veyron Grand Sport Vitesse World Record Car Review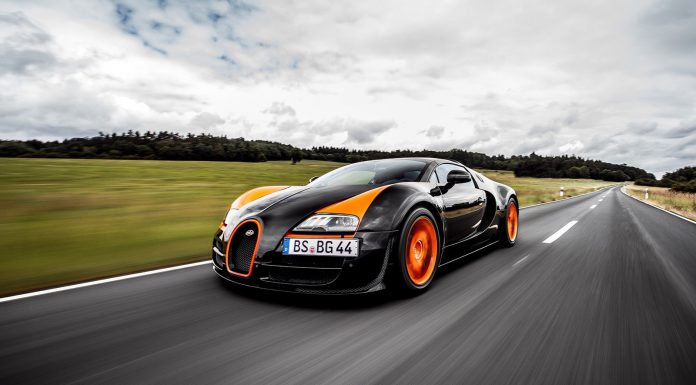 The exact same car we drove set the convertible high speed record at 408,84 km/h. Sadly we couldn't test it, or even get close to the 300 km/h mark during our test drive in the area around the Nurburgring but we had lots of fun nonetheless. Along with me in the car was Andy Wallace, Le Mans winner & veteran and currently one of the Bugatti test drivers. At the end of the day the Bugatti was picked up and after dinner Andy drove us back to the hotel, not in a Bugatti but in a Golf GTI – and believe it or not but this ride with Andy was the cherry on the cake for a perfect day with Bugatti.
Wilton House 2014: The Supercar Show!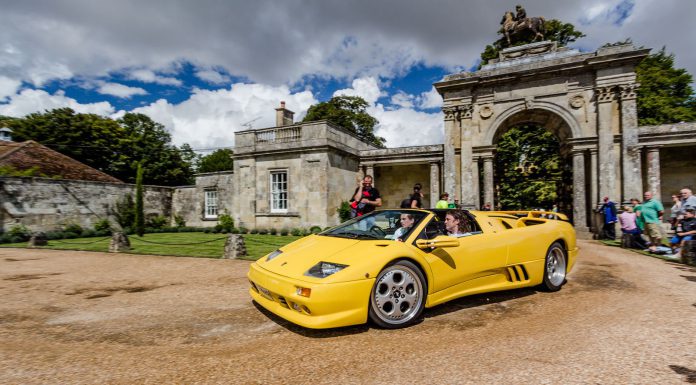 One of our favorite events of 2013 was attended again by our UK team this year! Check out their report and highlights now!
2015 Rolls-Royce Ghost Series 2 Review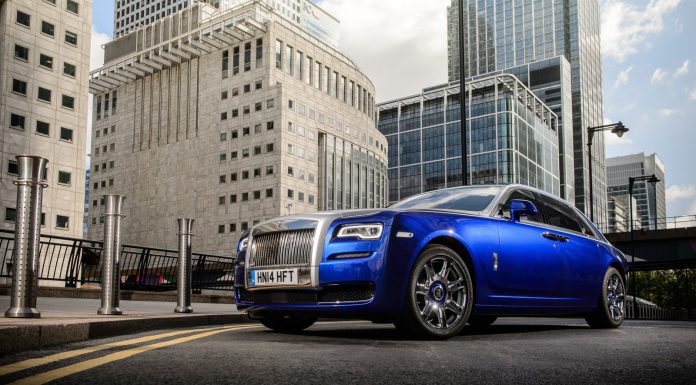 The Rolls-Royce Ghost Series II was launched in London. After a long day driving and being driven in the new Ghost I felt there was one perspective missing for my review. So I kindly asked my other journalist co-driver to get in the back and I chauffeured him to Heathrow Terminal 5. Dropping my guest off at Heathrow Airport as a driver I got respect from other limousine drivers in the drop-off zone. After that interesting experience I drove myself to Terminal 1 for my own flight home and handed the Ghost Series II back to a real Rolls-Royce driver.
Paris 2014: Mercedes-Benz Media Night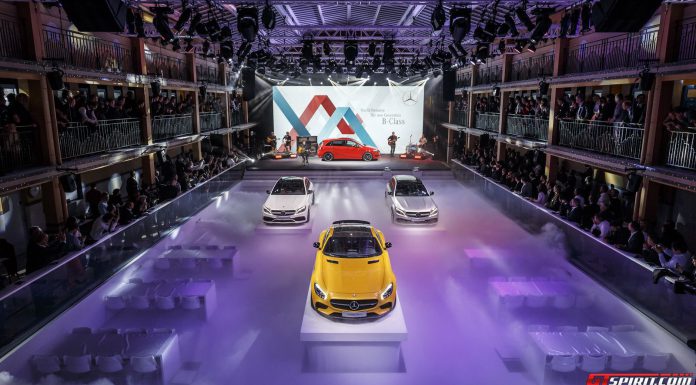 Before GTspirit as on Mercedes-Benz radar we always expected Mercedes-Benz to be among the most serious and boring of the manufacturers. How wrong were we, they throw by far the best parties and host the best events! One of the best examples this year was the Mercedes-Benz Media Night ahead of the Paris Motor Show in hotel Molitor in Paris. Located in an old public swimming pool turned hotel, even Dr Zetsche was joking about bikinis.
First Drive: Audi RS5 TDI Concept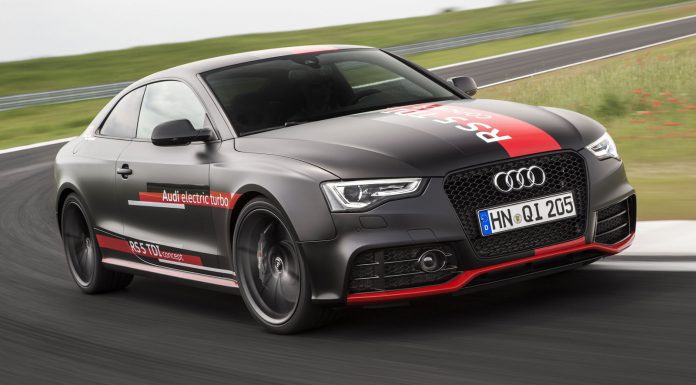 Let me tell you about just another day in the life of a car journalist. I woke up after 3 hours of sleep in Cologne at 4.30am. Got to the airport at 6am, flew to Munich at 7am. Transferred in Munich and flew on to Copenhagen at 9am. Arrived in Copenhagen at 10.30am. After a short shuttle ride to the Diesel House just outside of the Danish capital witnessed the worlds largest diesel engine in action at 12pm. Then we hit the road to Sweden across the incredible bridge that connects Copenhagen with Malmo. At 2pm we arrived at Sturup Raceway for a few laps with the Audi RS5 TDI Concept and a press conference. At 4pm I drove a local route with the new Audi A7 Competition and at 5pm drove back to Copenhagen. At 7pm boarded my flight back to Munich and transferred again, this time for a flight to Zurich that left at 10pm. At 11.15pm I landed in Zurich and well after midnight I came home. One day, twenty hours, four airports, three different cars and countless espressos – car journalism is hard work!
A Night at The Shard Shangri-La Hotel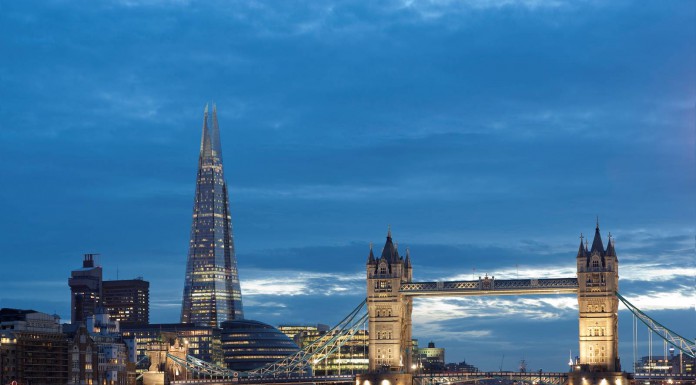 One of our most memorable hotel stays of the year!
Luxury Lifestyle Photoshoot in Rotterdam, The Netherlands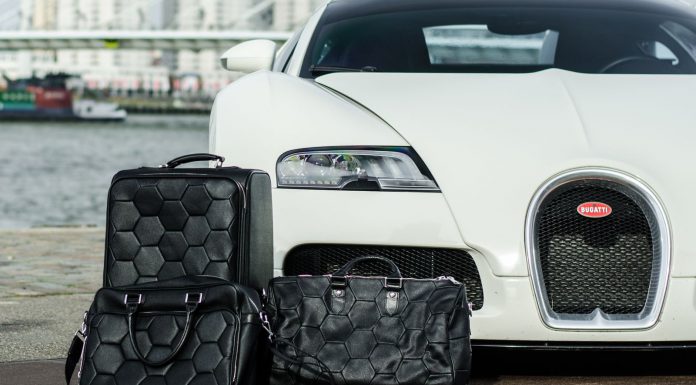 Dutchbugs meets Fashion!
Special Report: Monaco Yacht Show 2014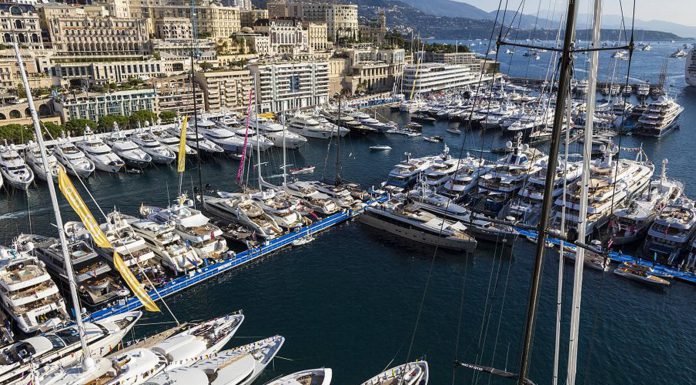 Besides cars we love yachts too! Check out this special report about the Monaco Yacht Show – And let us know if you like more of this!
GTspirit Bentley Tour 2014 Part 1 Dubrovnik to Zagreb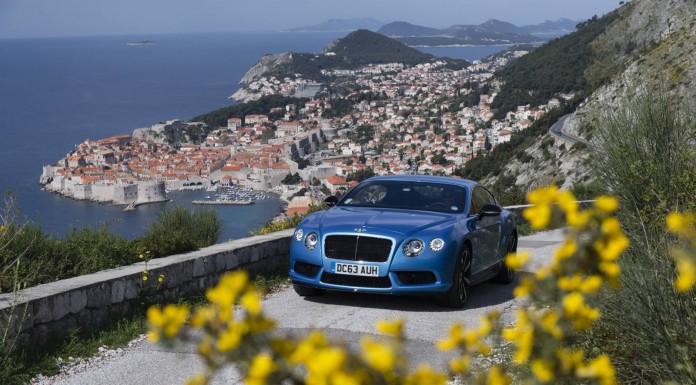 The end of the year saw us embark on two great road trips – one from San Fransisco to Los Angeles and one from Dubrovnik to Zagreb. During our road trip the Bentley Continental GT V8 S grew on us and was a great travel partner. One surprise; when we arrived in Dubrovnik and picked up the car there was a 22 Inch spare wheel in the trunk so we had to put our luggage on the back seat. Nonetheless we had a great time with the Bentley and found many incredible new places and hotels in Croatia, Slovenia and Austria. However when we returned the car to Aston Martin / Bentley Munich the sales employee there was such a dick I swear I will never buy a Bentley. And exactly that showed me that manufacturers build great cars but many dealers still lack in keeping customer satisfaction up.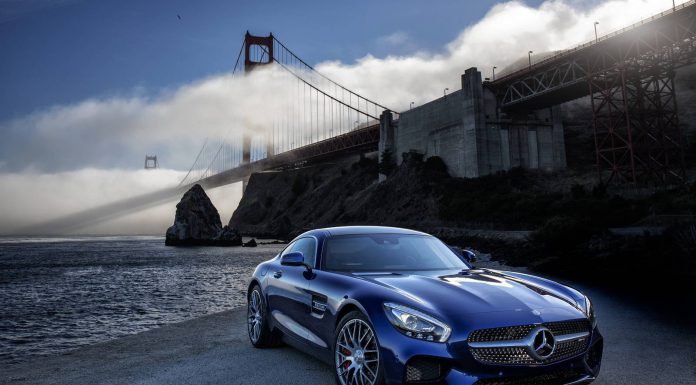 The Mercedes-AMG GT is a true competitor for the Porsche 911. It took us only 45 minutes in the AMG GT to find a Porsche driver that admits he will trade his Porsche in for an AMG GT. A great encounter along the Pacific Coast highway, make sure to read our full report!
Exclusive: Audi Prologue Concept Review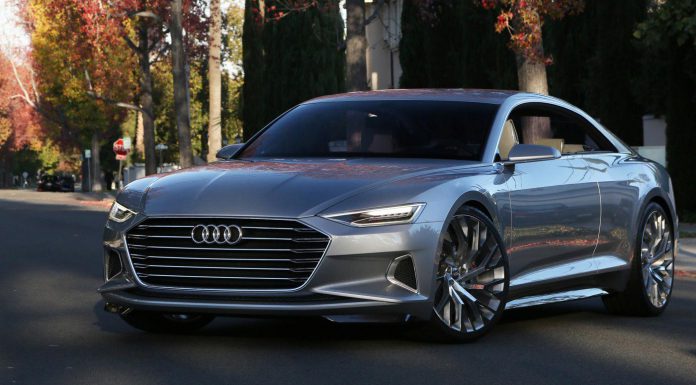 Driving a multi-million uninsured, not street legal concept car through Beverly Hills is so surreal we still can't believe we did it. Also having the Beverly Hills police on your side means you can do extremely cool stuff like closing an entire street just to take some photos with the Iphone. Thanks Audi!
Also check out Part 1 and Part 2 that cover January to June and the GTspirit Tour and stay tuned for our 2015 Preview!