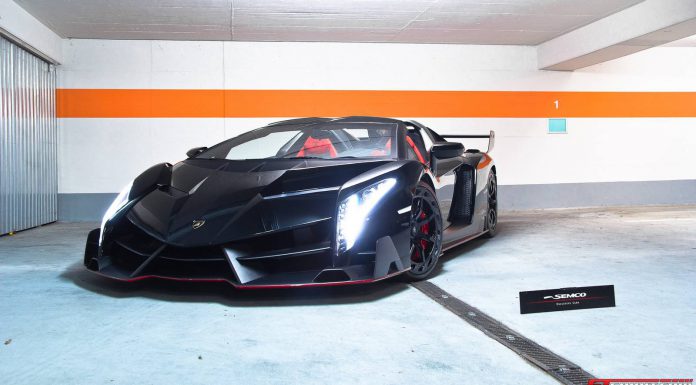 There's no denying the fact that the Lamborghini Veneno Roadster is absolutely insane. Consequently, when we were invited to take some pictures of a gloss black example, the plan was set in motion. Unfortunately, horrendous rain meant our original plan for the photoshoot was scrapped. After all, you can't shoot a car with no roof outside! Thankfully, we had a backup plan and with the $4.4 million supercar unloaded from a lorry, we took a closer look at the car.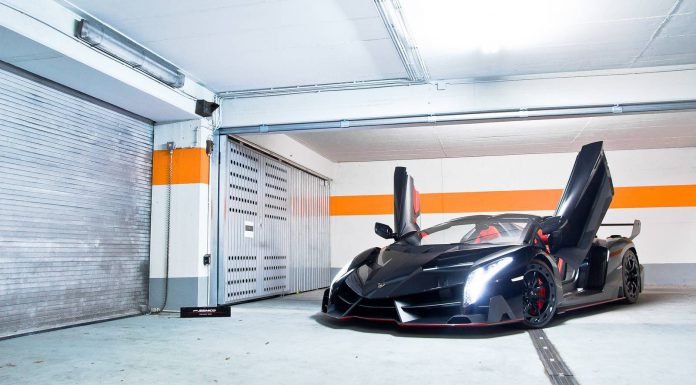 Incredibly, this particular Lamborghini Veneno Roadster is chassis #1 of just nine set to be produced. As mentioned, it is finished in gloss black and complete with red accents and pinstripes across the exterior. This colour scheme is carried into the interior with red and black leather featuring throughout and really adding to the exclusive flair of the car!
The package of the Veneno Roadster is very similar to the Veneno coupe which is based around the Lamborghini Aventador. The engine is the Aventador's new 6.5 litre V12 unit, uprated to 750 hp in the Veneno Roadster. Power is driven through an all-wheel drive system via a modified ISR transmission. Five settings are available with pushrod suspension and horizontal sprint/damper units.
Just like its coupe brother, the Lamborghini Veneno Roadster is highly advanced suggested by its futuristic bodywork. It features a monocoque made from carbon-fibre reinforced polymer with all body components are also CFRP making it extremely lightweight. It is compliant with all road safety regimes worldwide and features a full raft of safety features from airbags through to adapted ESP handling system.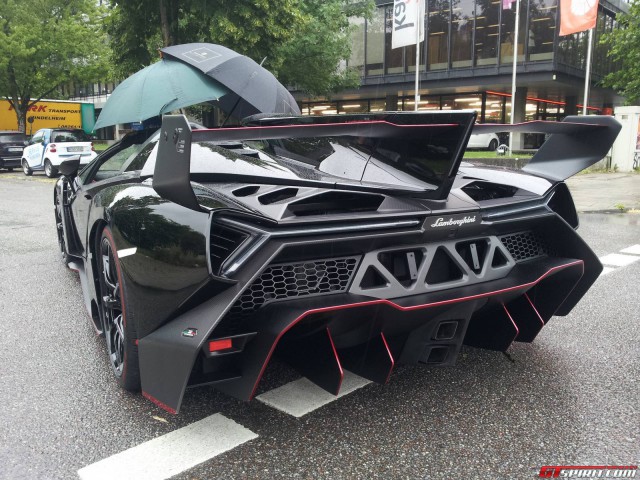 Special thanks to SEMCO GmbH for making it possible!