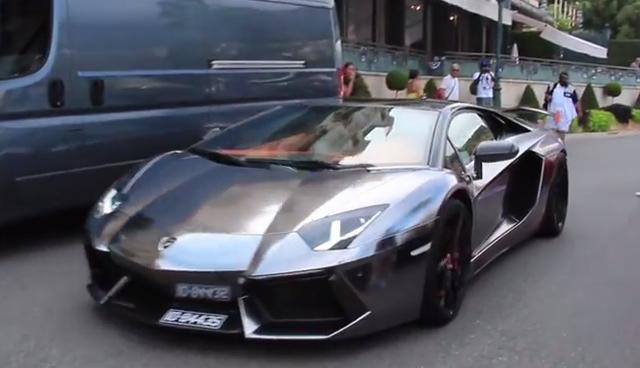 While just a small handful of Lamborghini Aventadors have been outfitted with visual, aerodynamic and powertrain upgrades from Oakley Design, each and every one of them is extremely eye-catching and the following one recently filmed on the streets of Cannes is certainly one of the very best.
[youtube]https://www.youtube.com/watch?v=To9P16XjsV0[/youtube]
It features the full range of Oakley Design upgrades and has been dubbed the LP760. Alongside the small engine and exhaust upgrades which add 60 hp to the mid-engined Italian supercar, this Aventador also features an array of visual and aerodynamic changes.
They include a unique, matte chrome wrap, a towering rear wing, gloss black wheels and orange brake calipers.