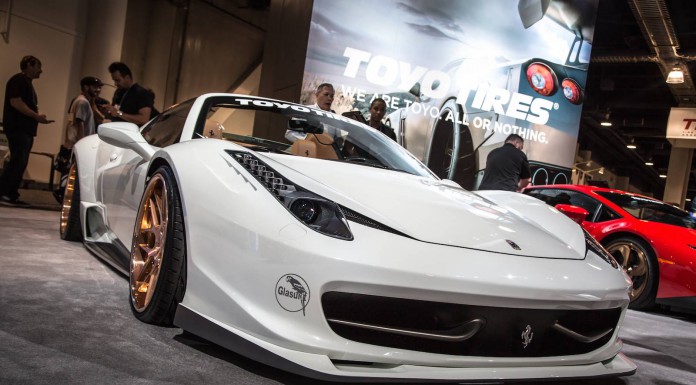 The sheer abundance of cars, trucks and SUVs at the SEMA show in Las Vegas makes it nearly impossible to see everything, especially if you can't make it out to the Las Vegas Convention center yourself. Luckily for you, CarNinja photography was on hand to put together this mega gallery of all the highlights from the huge tuning convention!
SEMA truly has something for everyone. Supercar lovers had the opportunity to gawk over tuned Lamborghini Huracan LP610-4s, widebody Ferrari 458s, a Saleen S7, Ford GTs and countless R35 Nissan GT-Rs, just to scratch the surface. There was also the one-and-only (for now) Liberty Walk widebody Lamborghini Aventador, which topped our list of favorite SEMA vehicles and probably had every show-goer slack-jawed upon seeing it.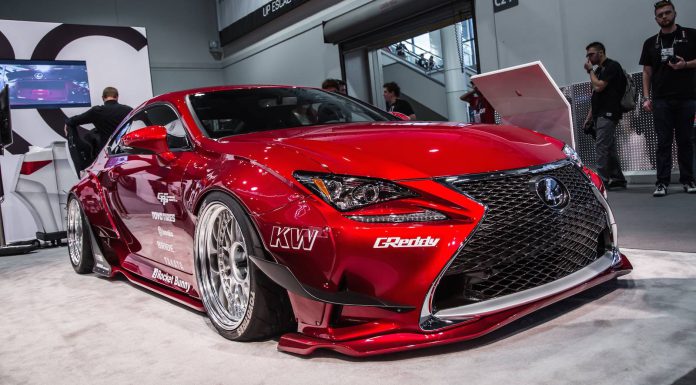 In addition to tuned exotics, SEMA also attracts Japanese tuner and compact car lovers. Lexus' booth consisted of a Rocket Bunny tuned widebody version of their new 2015 RC350 F Sport, which was displayed alongside their RC F GT3 race car. Toyota's American arm, Scion, also held its Tuner Challenge, with media outlets Super Street, Speedhunters and GT Channel each modifying their own FR-S for the show.
SEMA's focus on tuned cars makes it unlike any other show in the world. It's the only place where you'll see a lifted Jeep smash into the back of a light blue Liberty Walk-modified Ferrari 458, and it's one of the few places where you'll see hypercars like the Porsche 918 Spyder and McLaren P1 on aftermarket wheels.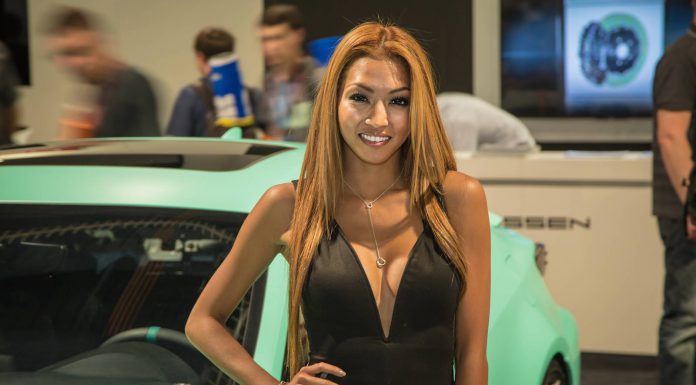 SEMA may have only closed up last Friday, but already we can't wait for the craziness to return in 2015!