Today marks the final day of the always crazy SEMA Show in Las Vegas. The tuning convention attracts hundreds of insane custom-built cars, from modified Porsche 918 Spyders to lifted Ford F-150s. It's nearly impossible to pick a favorite car from SEMA, but we tried our best to count down the best things we saw at the show throughout the week. Check out the list below and let us know if we missed anything in the comments!
---
10. HRE 918 Spyder


Even though its modifications are limited to the wheels, we couldn't help but include this Porsche 918 Spyder riding on HRE 501M Vintage wheels on our list. This 918 is equipped with the optional Weissach package, which reduces the car's curb weight and adds aerodynamic pieces, such as the huge carbon fiber rear wing. You'd never guess the 918 would wear these vintage-style 501M wheels well, but we think they actually look rather good.
---
9. Second-Gen Liberty Walk Skyline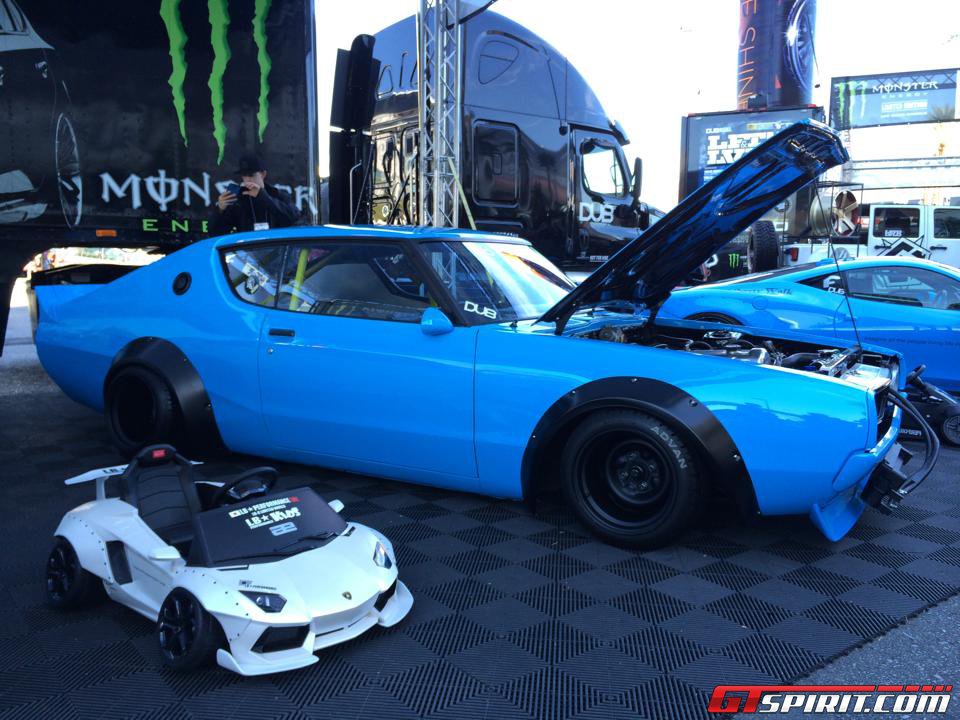 Nissan's early Skylines are loved for their timeless designs and the second-generation model is no exception. The two-door sports coupe still manages to look modern, despite being made in the early to mid 70s. Liberty Walk brought out this stunning blue example out to SEMA, which has the company's signature widebody kit pieces and fender flares. We're not sure if this is a Skyline GT-R, but considering only 197 second-gen GT-Rs were made, it's not likely.
---
8. TRD Camry Dragster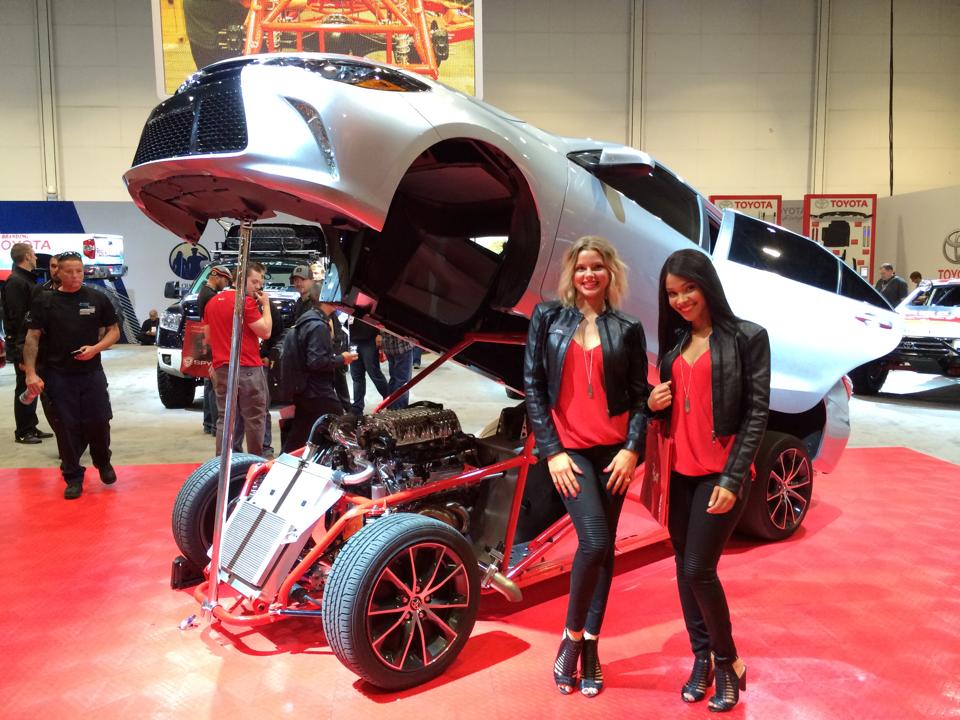 SEMA is all about originality, which is why Toyota wins big for bringing out this 'sleeper' Camry dragster. The exterior appears as stock as can be, but the bodywork lifts up to reveal a tube frame chassis and a supercharged 5.7-litre V8 engine from a Toyota Tundra pickup truck. It's a good way for Toyota to poke fun at their reputation of making "boring" or "dull" everyday cars while also showcasing some of the automaker's performance prowess.
---
7. Liberty Walk/BBI Widebody 911


When two legendary tuning companies like Liberty Walk and BBI join forces, you know the results are going to be good. The two firms teamed up with each other to create this Libertywalk/BBI 911 Turbo, with Liberty Walk handling the aesthetics, and BBI taking care of the performance side of things. The result is one of the most stunning tuned 997 911s we've ever seen!
---
6. Vorsteiner BMW M4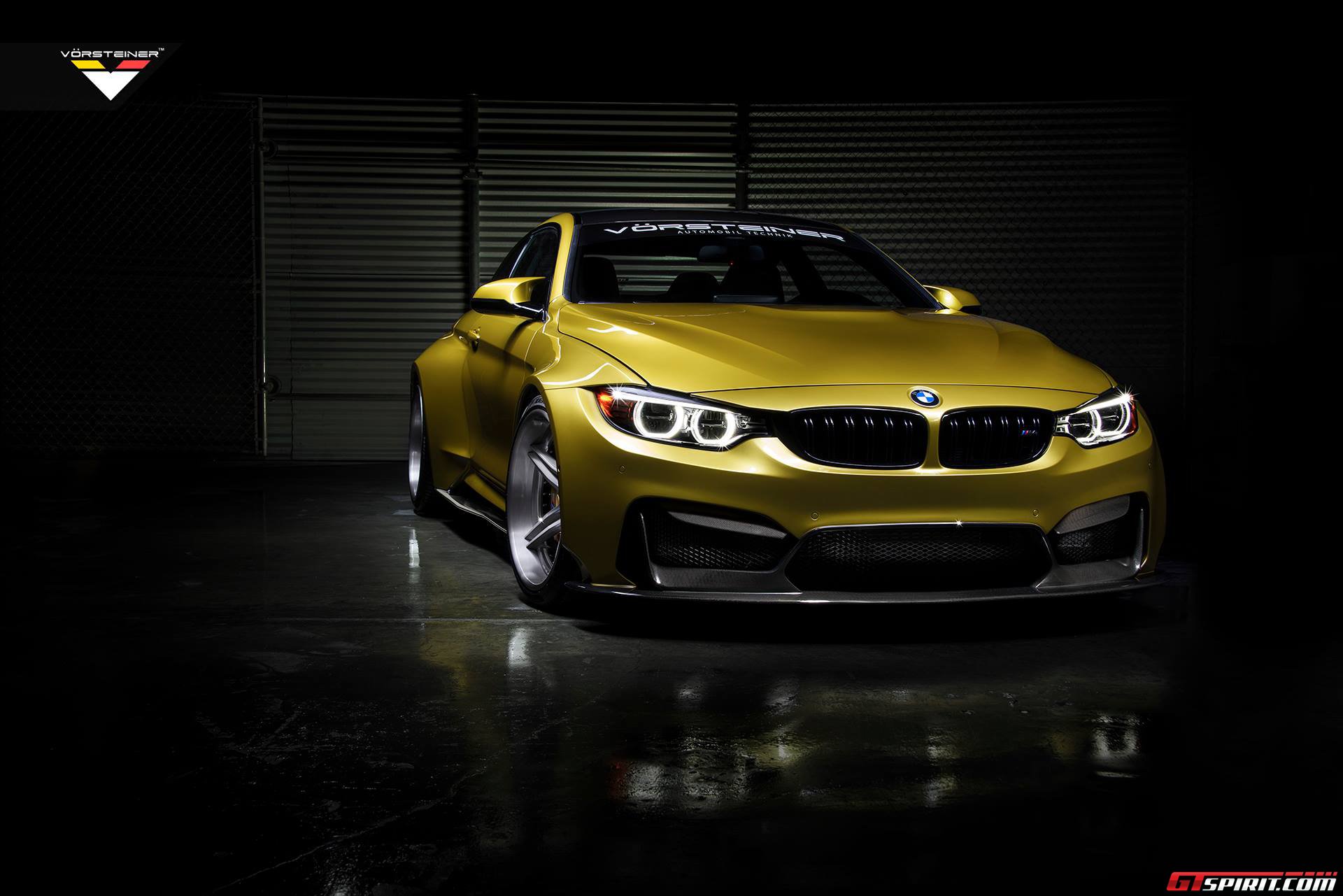 Vorsteiner gave us a sneak peak of their GTRS4 widebody BMW M4 before it hit the SEMA Show floor. The front fenders have been widened by 2 inches, while the rears have been extended by 3.5 inches. This widening effort has allowed the car to accommodate huge 275mm wide tyres in the front and monstrous 345mm tyres out back. ESS Tuning's E-Tronic tuner has also bumped output from 425 hp to 550 hp.
---
5. Toyota FT-1 Graphite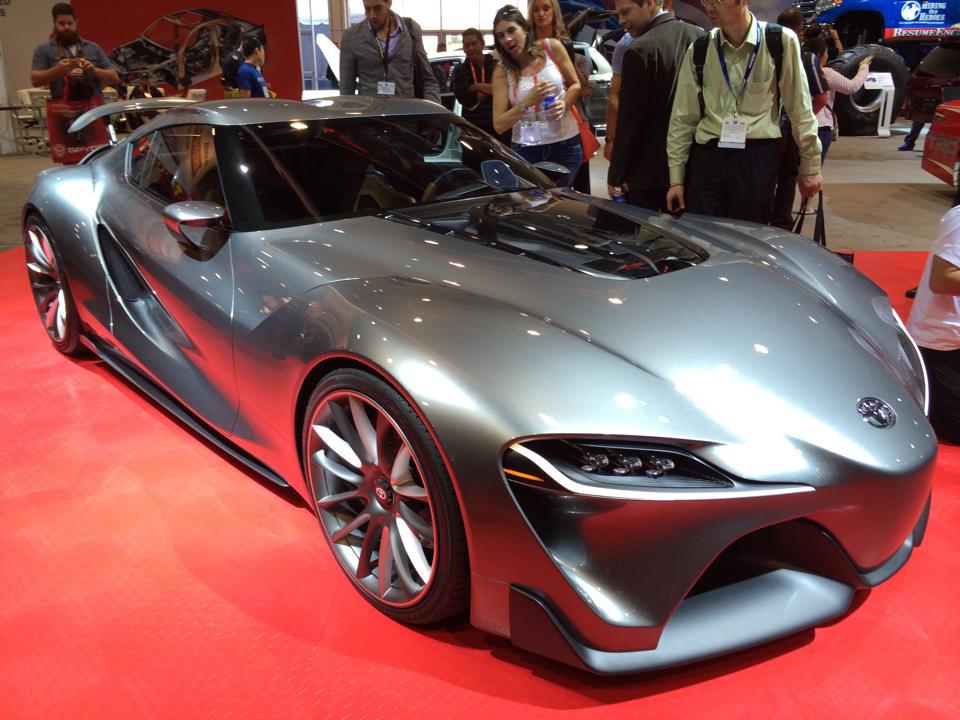 Toyota nearly stole the show when they first pulled the wraps off their FT-1 concept at last year's North American International Auto Show in Detroit. We loved the FT-1's breakthrough styling in red, and it looks even better in this gray shade shown at SEMA, referred to by Toyota as 'Graphite'.
---
4. Dodge Viper ACR Concept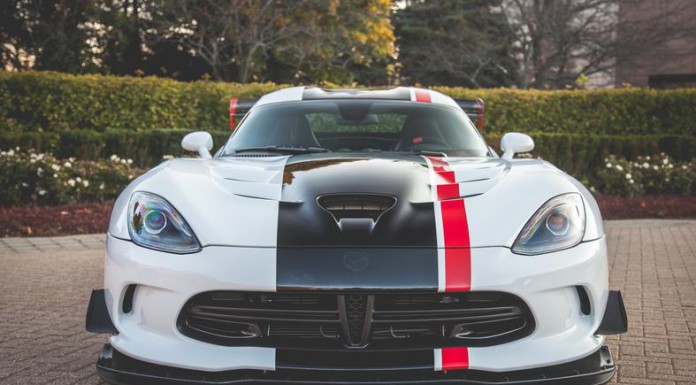 Dodge rolled out the ACR (which stands for American Club Racing) version of their fifth-generation Viper at SEMA. While only in concept form, the all-new ACR still receives functioning aerodynamic elements like the front splitter and canards and the huge rear wing. There's also lightweight 19-inch wheels, 15.4-inch carbon ceramic Brembo rotors and retuned suspension.
---
3. Magnum MK-5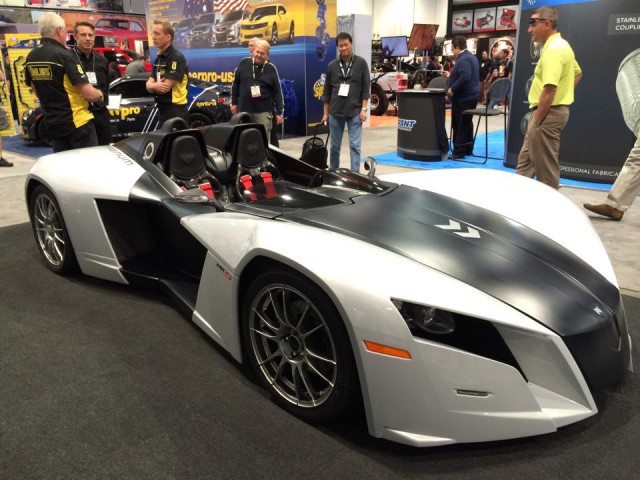 While the majority of cars at SEMA are modified versions of production vehicles, the Magnum MK-5 gets special points for being a completely new model in itself. We first saw and detailed the MK-5 in October of last year, however its attendance at SEMA marks its first major public appearance. The track day special is powered by a 247 hp Suzuki Hayabusa motor, which is mated up to a six-speed sequential transmission. The whole thing is wrapped up in some stylish carbon fiber bodywork and tips the scales at only 545 kg.
---
2. Ken Block Gymkhana Mustang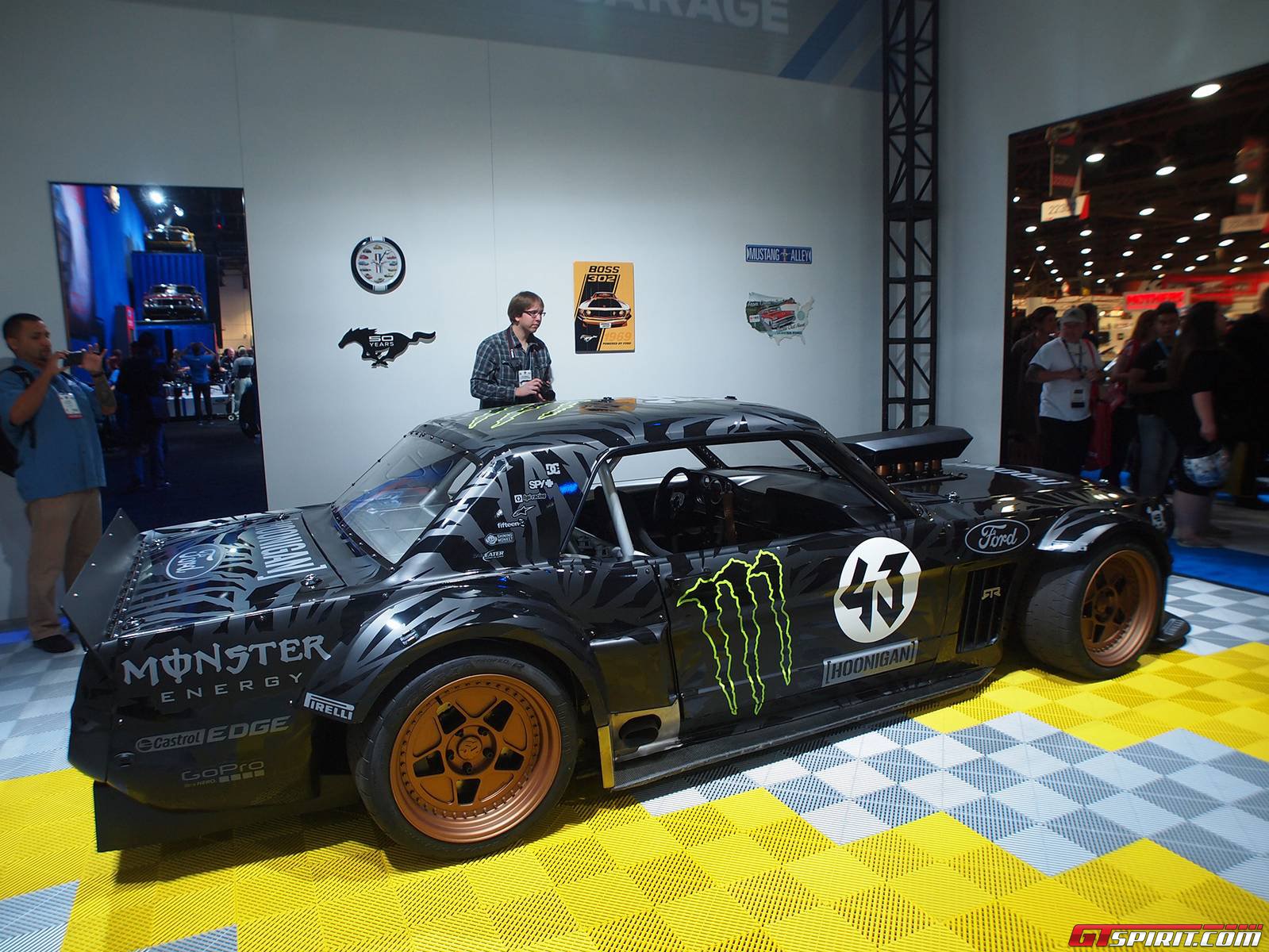 If you're a car enthusiast, or if you've been on the computer in the last 5 years or so, you know who Ken Block is, and you know what Gymkhana is. The American rally ace rose to fame after DC posted a video of him practicing drifts, power slides and donuts in his WRC Subaru WRX STi and has made six sequels since. The seventh is just around the corner, and the star of the show will be this 845 hp, all-wheel drive 1965 Ford Mustang notchback. Label us excited!
---
1. Liberty Walk Aventador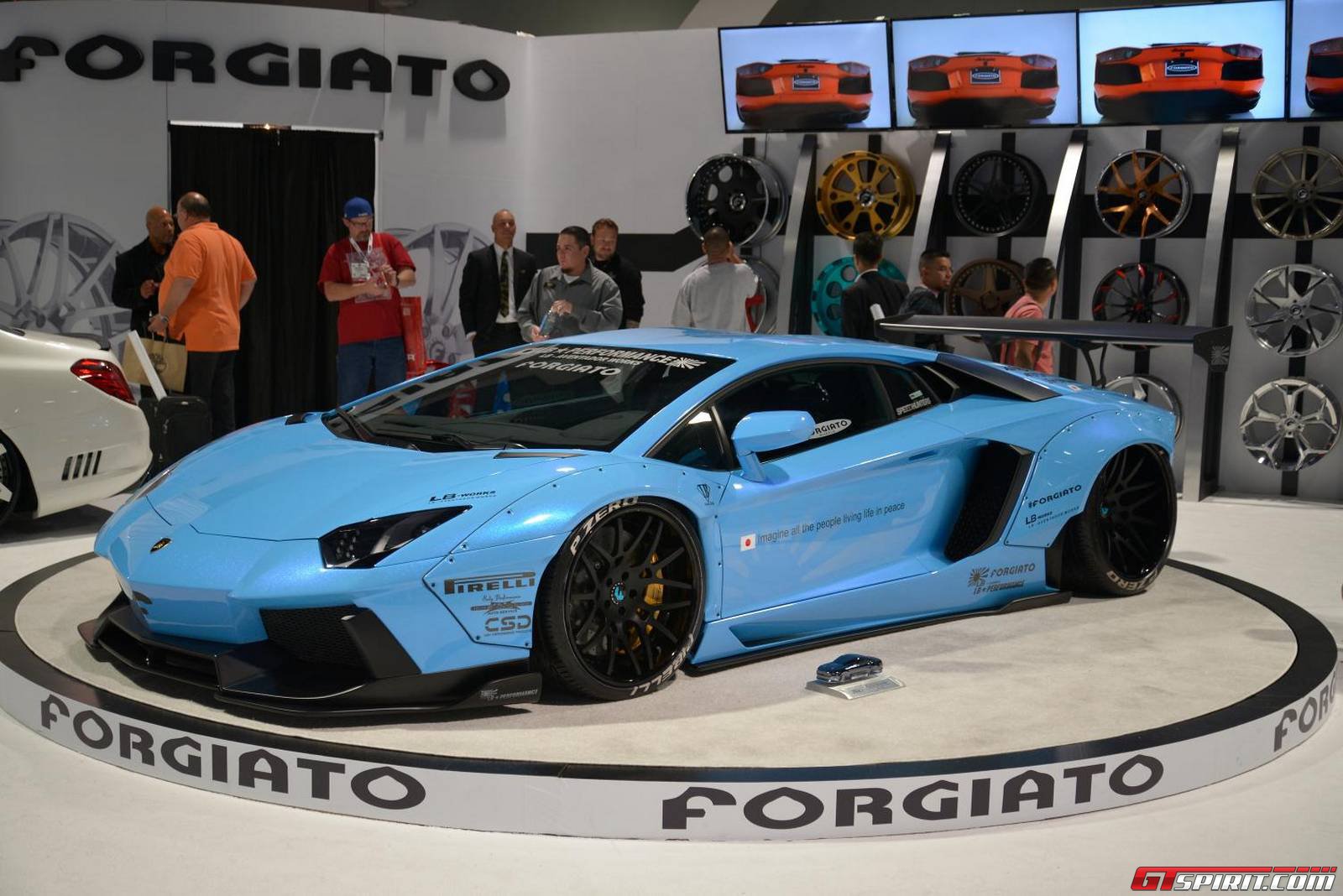 Liberty Walk's widebody Lamborghini Aventador was well known before it made its debut at the SEMA Show, but the additional media coverage it garnered at the event made it even more famous. There's no doubt nearly everyone who passed through the Las Vegas convention center stopped to look at the stunning widebody Lambo, and at SEMA, it's hard to turn heads.
[some images via 1320 Video]