At Monterey Car Week 2014, Toyota unveiled the second FT-1 Concept dubbed the FT-1 Graphite. Speculated to preview a next-generation Toyota Supra, the FT-1 Concept has certainly captured the interest of the automotive world. Now the special concept is making its second public debut this time at SEMA 2014.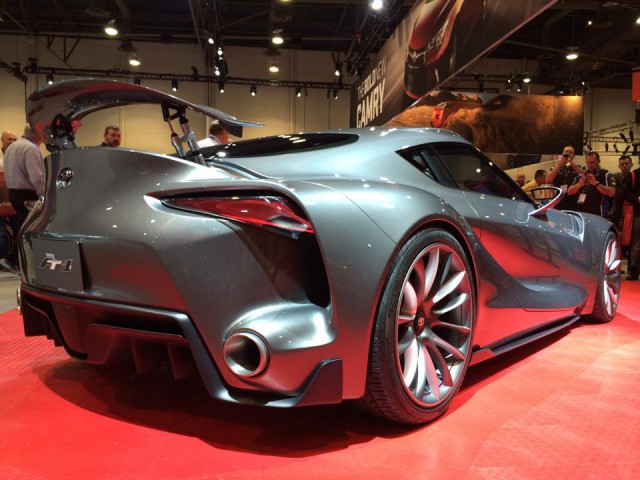 The only thing distinguishing the second Toyota FT-1 Concept from the first is its silver paint job known as Graphite. Upon the car's launch in August, president of Calty where both concepts were made, Kevin Hunter said, "It can really change your perception of it, the value of it, with just a simple thing like painting it a different color. I'm still fascinated by that. [Changing a car's color to get a new response] is nothing new but it's pretty interesting in the design world how you can change the perception of something just by giving it a different color."
Alongside the new paint choice, the interior has been thoroughly revised. Rather than featuring red and black leather like the original concept, the latest FT-1 features a brownish leather Toyota calls 'Saddle'.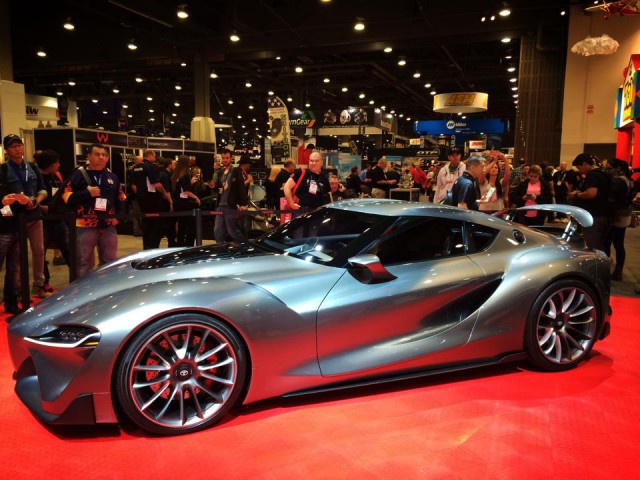 [Via 1320Video.com]