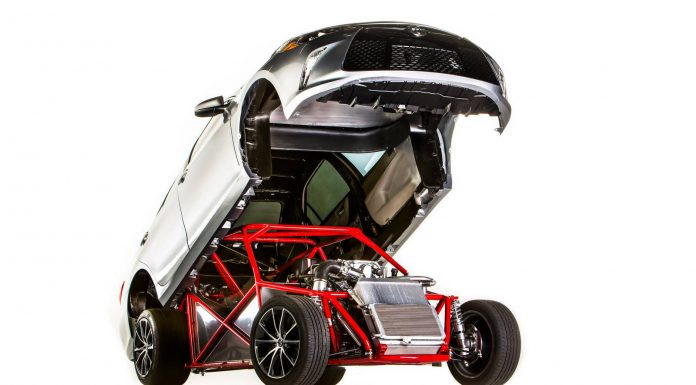 Toyota Racing Development (TRD) has just created the ultimate 'sleeper' of a drag racer for SEMA 2014. On the surface, it looks like a regular Toyota Camry but as soon as the featherweight body is lifted from its frame, it is an entirely different story.
To create the car, TRD extracted the skin from the latest-generation Camry and then fitted it to a completely bespoke, tube-frame chassis. The 5.7-litre V8 engine from the Toyota Tundra off-roader was then installed alongside its transmission, rear axle and electronics. To make things even more interesting, TRD boosted the V8 with a supercharger while also adding a wet nitrous system. All up, the car delivers over 850 hp.
To send all that power to the ground, the car has been fitted with massive DOT 335/30/18 drag racing tyres meaning this king of a sleeper Camry can rocket down the quarter mile in 9.8 seconds. Incredibly, the entire car was built in a mere 11 weeks.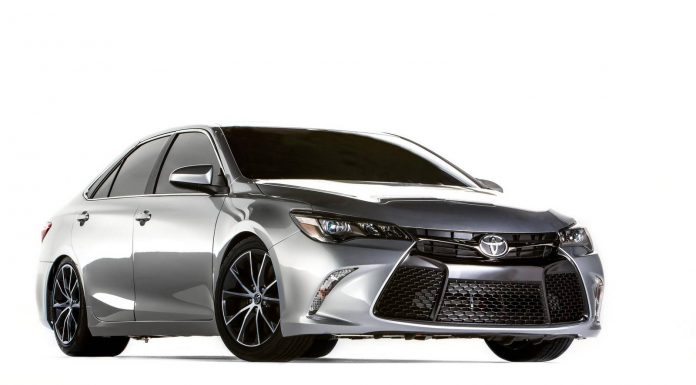 Discussing the car, Toyota Marketing and Motorsports National Manager Steven Appelbaum said, "This is the most extreme build we've ever unveiled at SEMA. The transformation from seemingly stock Camry to full-blown racecar just shocks the senses. Chuck Wade and the team at Motorsports Technical Center did a truly spectacular job executing the vision of this project."