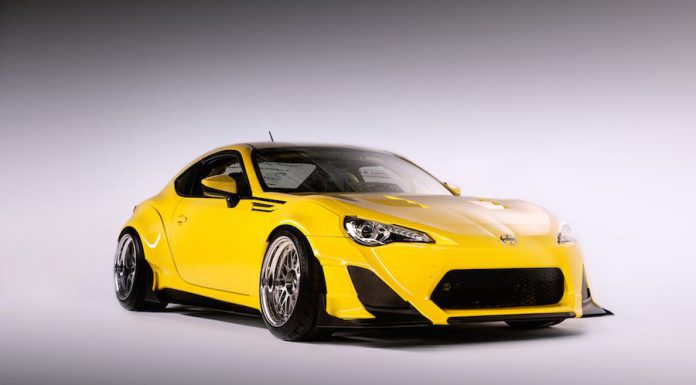 Just like it did for SEMA 2013, Scion held another Tuner Challenge for this year's iteration of the massive North American automotive festival at the Las Vegas Convention Center. Also like last year, the tuners opted for the popular Scion FR-S and let loose with the upgrades.
As part of the Scion Tuner Challenge, the tuners have just 90 days to turn a stock Scion into a true masterpiece worthy of being displayed at SEMA. This year, media outlets Super Street, Speedhunters and GT Channel took part.
Arguably most eye-catching of the trio is the Scion FR-S from Super Street. It features a custom widebody kit, bright yellow paint, 18-inch wheels as well as an Eibach rear camber kit to visually distinguish it from the others. Elsewhere, it has been fitted with six-piston calipers at the front and four-piston at the rear courtesy of Wilwood. A KW Clubsport coilover suspension system has also been fitted alongside new Recaro racing seats, a quick-release steering wheel and a six-point rollcage. The engine has also been upgraded and fitted with a new Borla header and catback exhaust system.
As for the Scion FR-S from Speedhunters, it is finished in white and looks fit for racing. It includes a custom front splitter, a widebody kit, new ducktail bootlid spoiler, a racing livery and tinted taillights alongside a new rear diffuser. It has been fitted with a supercharger courtesy of Cosworth and a three-inch exhaust system alongside a selection of interior upgrades.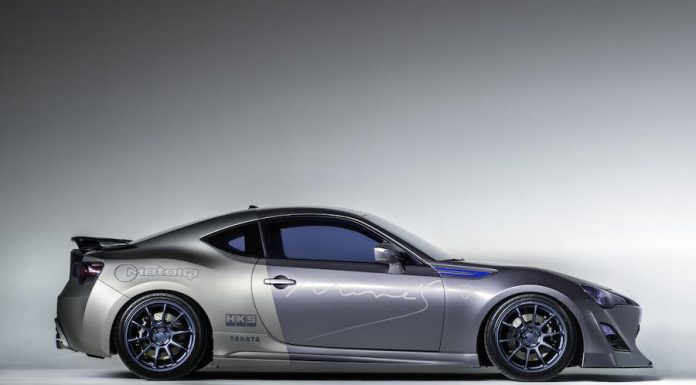 Finally, the Scion FR-S by GT Channel is a little more subdued yet still head-turning. It maintains the car's standard bodykit but has adopted new side skirts, a special rear wing, carbon fibre bonnet and rear diffuser. It too is supercharged albeit this time with a HKS GT blower and a Ganador exhaust.