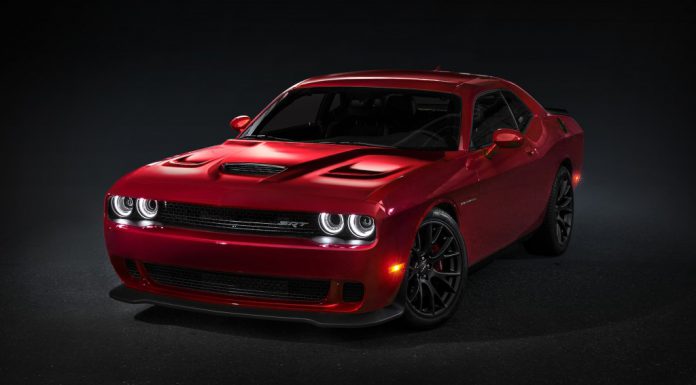 The very first production-spec 2015 Dodge Challenger SRT Hellcat to roll off the line has managed to sell for $825,000 at auction.
This particularly Challenger SRT Hellcat is finished in a shade known as Stryker Red which is usually restricted to the Dodge Viper. Complete with identification plate VIN0001, the winning bidder also walked away with a selection of one-off memorabilia as well as a unique documentation package.
Some of the key items as part of the memorabilia which came with the sale were an electronic vehicle build book, HEMI painted presentation box, still photos of the car, a signed Hellcat lithograph, Challenger SRT Hellcat Laguna Leather embossed iPad sleeve and a "birth certificate" for the car.
All funds raised from the sale are going straight towards the Opportunity Village charity which helps those with intellectual disabilities.
In case you needed reminding, the Challenger SRT Hellcat features a 6.2-litre supercharged V8 engine delivering 707 hp and 650 lb-ft of torque.