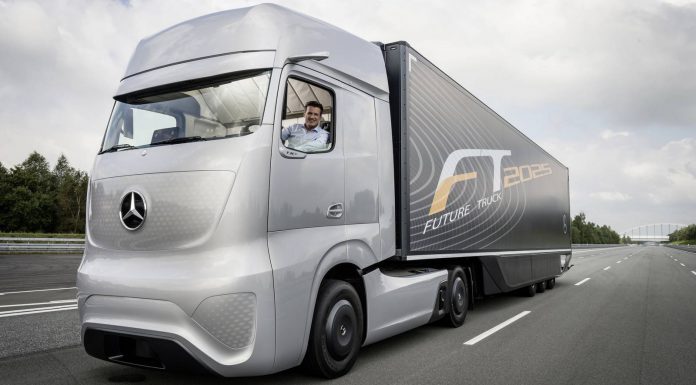 In 2025, what will large trucks look like? To answer that question, Mercedes-Benz has created its Future Truck 2025 study to provide a glimpse of the shape of things to come in the trucking industry.
Mercedes-Benz believes that in ten years' time, trucks could be driving autonomously on highways with fuel efficiency set to improve tremendously alongside reductions in emissions.
In terms of design, the Mercedes-Benz Future Truck 2025 study combines function, efficiency and emotion in a fascinating way. As a result, it is unlike any other truck on the market. It incorporates flowing and curved surfaces while also including a completely new lighting design. When the driver is behind the wheel and in control of the truck, the headlights and front grille are illuminated white while when in autonomous driving mode, these lights change to blue.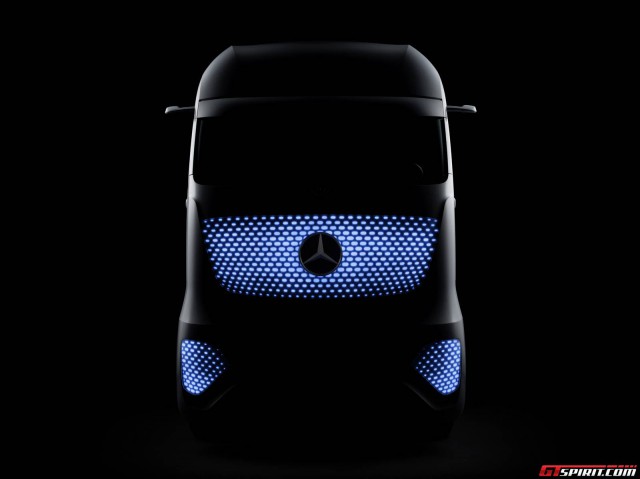 The interior of the Mercedes-Benz Future Truck 2025 study is similarly minimalist. It adopts a flowing wood panel design across the floor and passenger side of the dashboard. Gone are traditional truck controls and in their place are touchscreen displays.