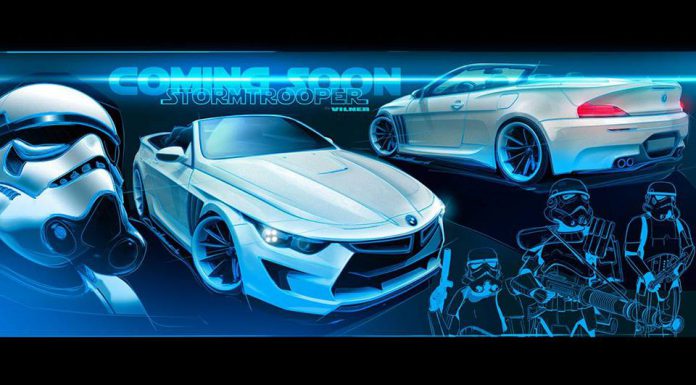 Late last year, aftermarket tuner Vilner revealed their unique BMW 6-Series Bullshark. The upgrade saw the addition of brand new bodywork to give the car an entirely new look. Now the company has teased its upcoming BMW 6-Series Convertible model dubbed the Stormtrooper.
From a visual standpoint, we can see that the 6-Series Convertible Stormtrooper will look similar to the Bullshark especially from the front. Consequently, it includes a completely new front fascia incorporating headlights derived but slightly modified from the Infiniti FX. Additionally, the Stormtrooper by Vilner will ditch BMW's traditional kidney grille in favour of a unique black slimline grille with revised air intakes being featured below.
It also looks like the hood from the Bullshark will be used for the Stormtrooper complete with a prominent power dome. At the rear, the Stormtrooper utilises modified taillights which are slimmer than those from the Bullshark as well as a prominent bootlid lip spoiler.
No release date has been revealed but as more information about the car emerges, we'll be sure to update you.