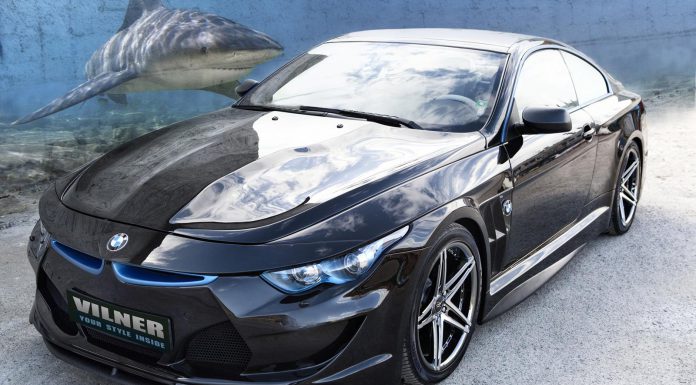 A couple of weeks after being debuted to the public, the BMW 6-Series Bullshark by Vilner has been made official with a host of images and specifications released. Unlike the previous images we brought you with people swarming and surrounding the unique 6-Series, these provide us with an excellent look at Vilner's latest creation.
As these new images show, the BMW 6-Series Bullshark by Vilner is a ground up revised variant of the standard 6-Series and consequently features a host of unique features. These start at the front with a completely new front fascia incorporating headlights derived but slightly modified from the Infiniti FX. Additionally, the Bullshark by Vilner ditches BMW's traditional kidney grille in favour of a unique black and blue slimlined grille with revised air intakes being featured below.
Another prominent new feature of the Bullshark is the addition of a new hood with a prominent power dome. Moving to the rear, the BMW 6-Series Bullshark by Vilner features a revised rear bumper with new blue dual tailpipes. Additionally, it features a redesigned trunk and modified taillights. Completing the visual upgrades for the Bullshark include new side sills and air outlets behind the front wheels as well as new dual, five-spoke rims.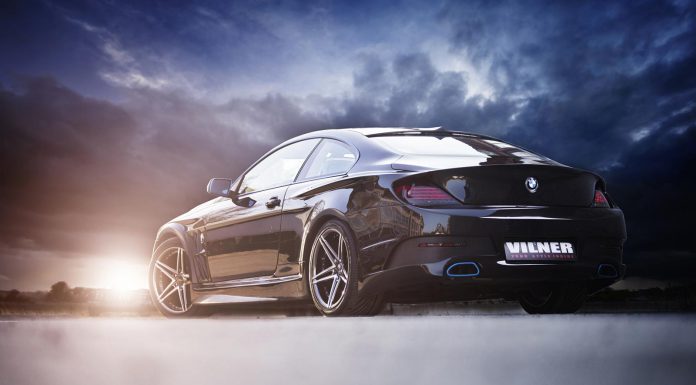 Under the hood, AC Schnitzer were tasked with upgrading the 4.4-liter V8. They managed to extract a total of 370 hp and 385 lb-ft of torque up from the 333 hp and 332 lb-ft of torque of the standard car.