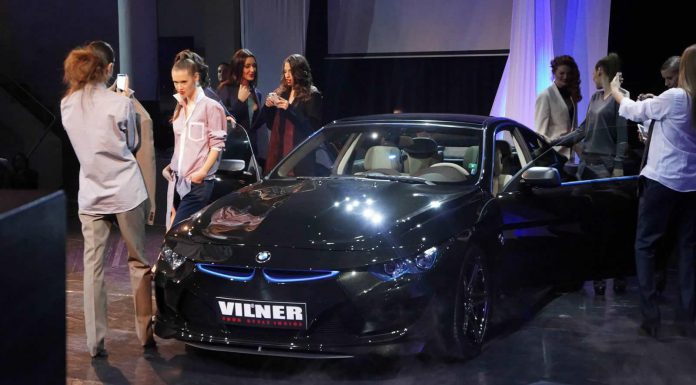 Vilner is well known for their awesome visual upgrades to some of the world's most luxurious cars. Now, the tuning firm has taken the wraps off what is arguably its most thorough upgrade thus far. In fact, the upgrade is so comprehensive, that on first glance, it is hard to work out what car their latest creation is based on!
Dubbed the BMW 6-Series Coupe Bullshark by Vilner, the vehicle incorporates a thoroughly updated body including a completely redesigned front fascia. As a matter of fact, Vilner claims that the BMW 6-Seroes Coupe Bullshark is its biggest upgrade released thus far.
The new front end appears to have been inspired by the brand new 2014 BMW i8 sports car and features completely overhauled headlights as well as a very thin kidney front grille. Additionally, the new front fascia includes some bright blue accents and new air intakes. All of these panels were constructed out of lightweight carbon fiber.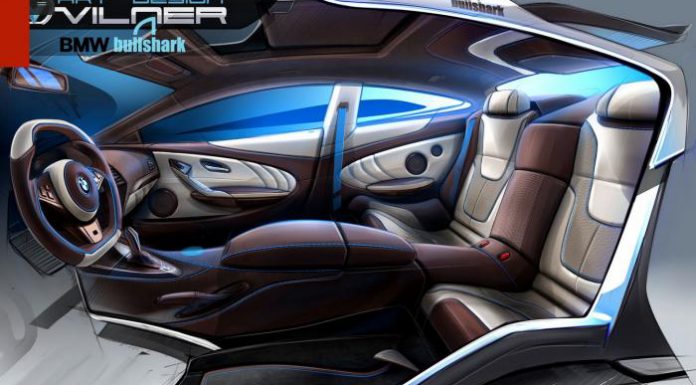 Additional visual changes include new carbon fiber wing mirrors as well as a heavily modified rear-end consisting of new taillights, exhausts, air vents and a new rear diffuser. In true Vilner style, the Bullshark includes some incredible interior upgrades with brown and beige leather throughout with contrasting blue stitching. What's more, the steering wheel, seats and gear shifter are all-new and the BMW 6-Series Coupe Bullshark by Vilner has been fitted with an 11-speaked Ground Zero audio system with a subwoofer in the trunk.
Under the hood, Vilner has fitted a new exhaust system from AC Schnitzer while also playing around with the software. Consequently, the Bullshark now delivers 370 hp and 385 lb-ft of torque instead of the 333 hp and 332 lb-ft of torque of the standard car. Consequently, the Bullshark can hit 100 km/h in just 5.4 seconds before topping out at 278 km/h!