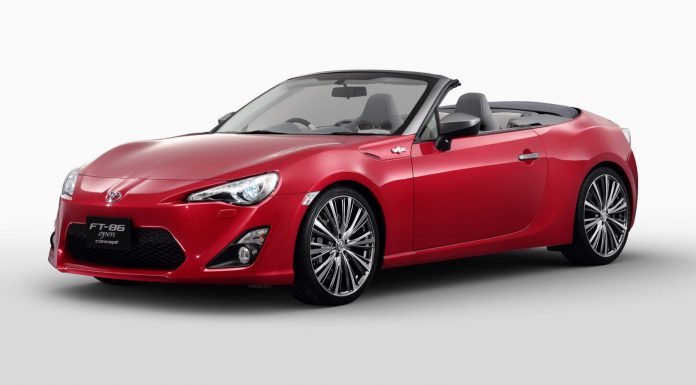 The mystery of the Toyota GT86 and Subaru BRZ Convertible models has thickened with Subaru brand chief Yasuyuki Yoshinaga revealing that the chance of a Subaru BRZ Convertible is extremely unlikely.
Yoshinaga is also the president of Fuji Heavy Industries which currently produces both the BRZ and the Scion FR-S, so he is definitely speaking from a role of authority. He claims that his company will not build a convertible version for either company.
When speaking about such a car at the Tokyo Motor Show 2013, Yoshinaga said, "We make the car, so if we don't make it, it can't happen. Our engineering department told me that losing the entire roof requires a complete redesign of the structure. It would need a big change."
This statement refutes Toyota's recent claim that the Toyota GT86 had been specifically designed with a convertible version in mind.
Earlier this year, the Toyota FT86 Open Concept was revealed previewing just how a Toyota GT86/Scion FR-S/Subaru BRZ drop-top would look. Toyota then brought a new version to Tokyo with a functioning electrically operated soft top. Despite this, Yoshinaga isn't confident.
"I understand well that Toyota is receiving strong requests from the American market for the car. But the biggest challenge is meeting our internal safety standards. There are big technical difficulties."
[Via Auto News]