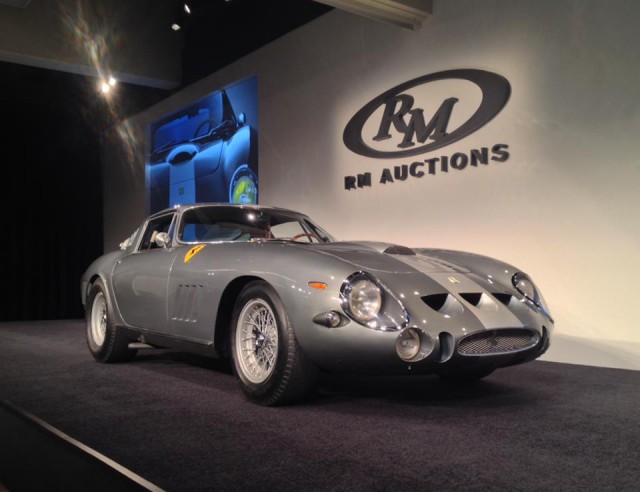 A 1964 Ferrari 275 GTB/C Speciale topped RM Auctions second day of sales at Monterey Car Week 2014. Just like the first day of sales, some truly incredible cars went under the hammer with each and every one of them fetching some sky-high prices.
As for the aforementioned Ferrari 275 GTB/C Speciale, it shifted hands for an incredible $26.4 million making it one of the most expensive cars ever sold at a public auction! The 1964 Ferrari 275 GTB/C Speciale by Scaglietti was the first Ferrari with an independent rear suspension and a transaxle gearbox. It featured a lightweight aluminium bodywork and a Tipo 563 chassis. Ferrari produced the Speciale specifically for FIA homologation and factory development.
This car, chassis number 06701, was originally fitted with a 250 LM type exhaust with side pipes. It has a rear fender and front end shared with the 1964 Ferrari 250 GTO's. It features extra vents cut in the nose and another three vents behind the rear wheels. The filler cap is also aluminium and hides a 140-liter fuel tank.
Chassis number 06701 was delivered to Pietro Ferraro of Trieste, Italy, in May of 1965. It was subsequently returned to the factory where it received a number of modifications to make it road legal and an exterior colour change from its original Rosso Cina to Grigio Scurro Metalizatto. It changed hands once before travelling to England and into the garage of Colonel E.B. Wilson of London.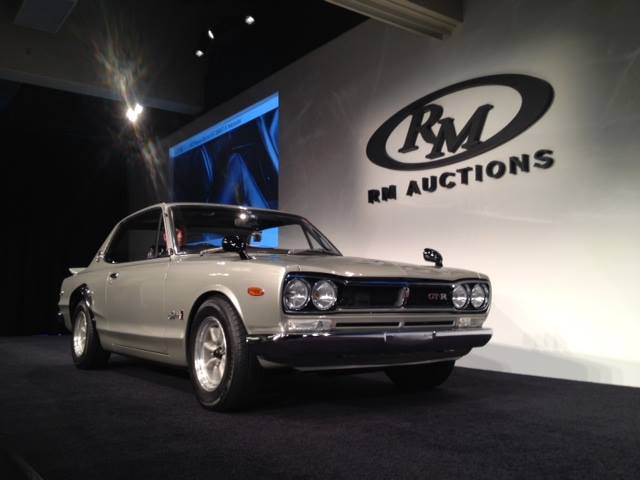 Elsewhere, a 1967 Ferrari 275 GTB/4 once owned by Steve McQueen sold for $10,175,000 with another 275 GTB/4 also from 1967 selling for $3.75 million. It was then followed by yet another Ferrari 275 GTB, albeit this time the Alloy model. It managed to snatch $3,382,500. As for some non-classic Ferrari models, a Lamborghini Miura SV sold for $2.09 million and a Ferrari FXX Evoluzione sold for $1.485 million.