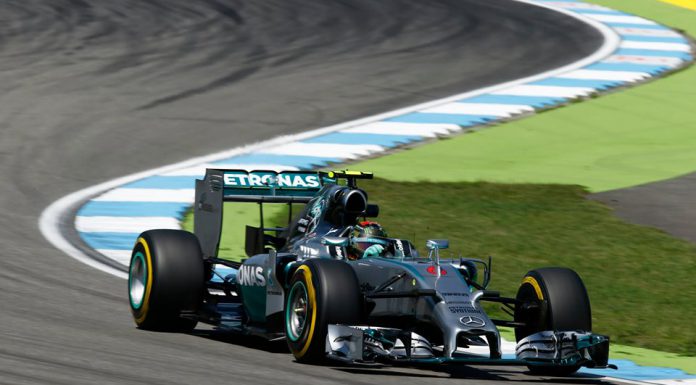 Nico Rosberg claimed his first ever home victory during the German Grand Prix at the Hockenheim race circuit yesterday. The Mercedes-AMG Petronas driver did not only extend his championship lead but also made his local fans proud. Rosberg was of course wearing a FIFA World Cup themed helmet to signify his pride for the nation's major win in the recently completed 2014 FIFA World Cup.
Lewis Hamilton was the man of the race today amidst all the glory that went to the his German teammate. Hamilton started the race in 20th place after qualifying 15th following a heavy crash due to a front-right brake disc failure during Q1. The engineers decided to change the gearbox, a move that resulted to a 5 place grid penalty for Hamilton. Despite all that, the Briton fought his way to the front giving Mercedes a second podium spot by finishing third!
Meanwhile, Williams' Valtteri Bottas finished the race behind Rosberg to strengthen his fifth spot in the standings with 91 points. The battle for third was between Hamilton, Vettel and Alonso; Hamilton settled the dust but left Vettel and Alonso fighting for fourth. In the end it was Vettel who got lucky by crossing the line ahead of Alonso. It would have been easier for Hamilton were it not for the contact he made with Jenson Button's McLaren in Lap 13.
At one point during the 50th lap, Mercedes had to call Hamilton into the pits for supersoft tyres making him drop into fourth but he quickly got back up to third place. Daniel Ricciardo who is third in the standings finished the race in sixth just 0.1 seconds behind Alonso and was followed by Hulkenberg, Button, Magnussen and Perez to complete the list of points' earners.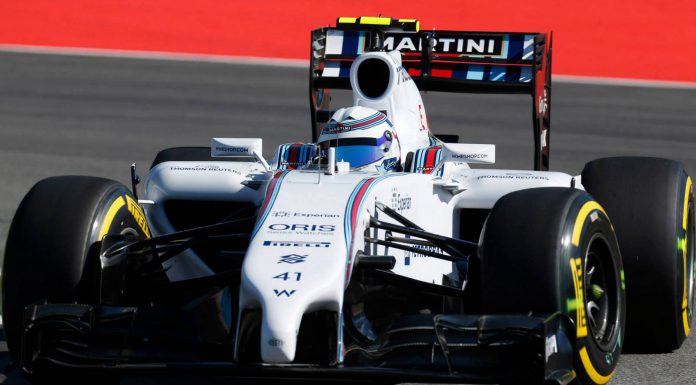 There were four retirements today; Massa, Sutil, Kvyat and Romain Grosjean in the Lotus. Mercedes continues to grill the other teams in the constructor's points with 366 points to Red Bull's 188. Williams is now third with 121 points after overtaking Ferrari.
Results Top 15: