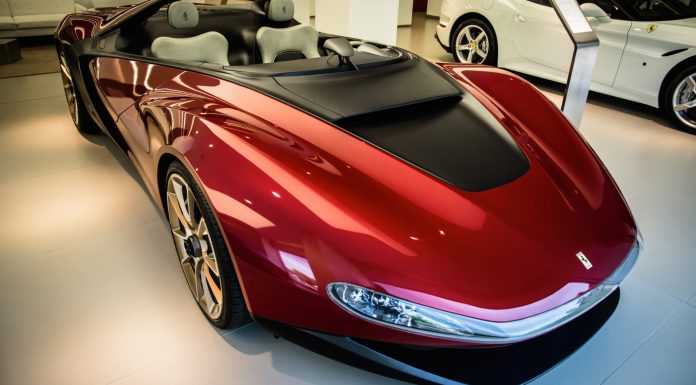 The gorgeous Pininfarina Sergio Concept is on display at HR Owen in the Berkeley Hotel Ferrari showroom, London. The concept was made to honour Sergio Pinifarina, who contributed in striking the bond between Ferrari and Pininfarina, that propagated Ferraris such as the 360, 328 and the legendary Ferrari F40.
Sergio passed away at the age of 85 in 2012 and in 2013, the Pininfarina Sergio Concept was built as a tribute to him. It is based on the Ferrari 458 Italia and carry's the standard 458 drivetrain which is a 4.5-litre V8 that produces 570 hp, making the car sprint from 0-100 km/h in less than 3.4 seconds and reaching a top speed of up to 320 km/h.
The attention to detail and design features on the beautifully crafted car are phenomenal. The rear engine cover is a masterpiece, the wheels are perfect and the interior is opulent yet functional. Six examples have been commissioned for productions for an astonishing £2.1 million! We imagine the car, which has no front or rear windshield, must be amazing to drive. Anyone have a spare £2.1 million for us?