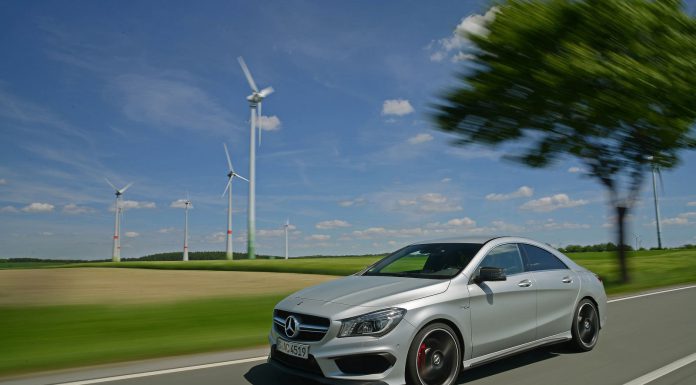 France has blocked the sale of most new Mercedes-Benz models because of a controversial air-conditioning coolant. This decision is starting to hurt the German carmaker and fuels the tension between France and Germany.
The reason Paris has halted registration of some Mercedes models assembled since June 12, including the SL sports car and the smaller A-, B-, and CLA-class, is the use of coolant R134a. The refrigerant, which emits excessive greenhouse gases, is banned in the European Union since January.
Due to safety concerns Mercedes' parent company Daimler refuses to phase out R134a, a decision in which it is backed by the German government. According to the Stuttgart based company the only available replacement is more explosive and catches fire more easily.
Whereas the Mercedes models have been approved in Germany, France refuses to register the cars with the three-pointed star. According to Germany, France violates the principle of free movement of goods but the European Commission has backed France. In fact, Brussels has threatened sanctions against the German carmaker which could even result in a ban of sales in the EU, including Mercedes' homeland Germany.
According to some this decision is part of a bigger political and economical game. The dispute about the coolant follows a carbon emission row which would affect the German car industry more than the French. Recently German Chancellor Angela Merkel voted against tough European carbon emission limits to protect the German car industry, which build mainly larger cars. Anton Hofreiter, lawmaker for the German Green Party said Paris was "clearly seizing the opportunity to snipe back at Germany" over its CO2 stance.
Daimler has said the French block could affect about 2 percent of its global sales, or 29,000 cars. Currently EU government officials are discussing the issue, more news will follow.
[Via Reuters]