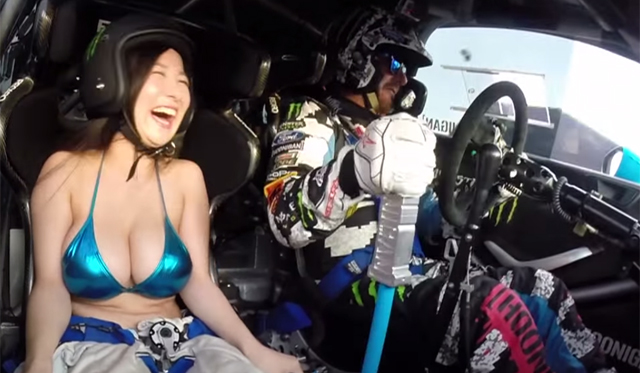 Just a few days ago, we brought you this video of drifting superstar Ken Block taking a busty Japanese model for a ride in his Ford Fiesta gymkhana car. Now, the official video dubbed 'Boobkhana' has been revealed and as the name suggests, it certainly provides the goods!
[youtube]https://www.youtube.com/watch?v=rMSL4WKT5Uc[/youtube]
The video was filmed in Nagoya, Japan and includes Japanese glamous models Rui Kiriyama and Jukie Kawamura getting into the passenger seat of Block's absolutely epic ride. The clip is filled with all the epic videographer we've come to expect from official Ken Block gymkhana videos and if you can divert your attention from the girls, you'll appreciate Block's driving manoeuvres.