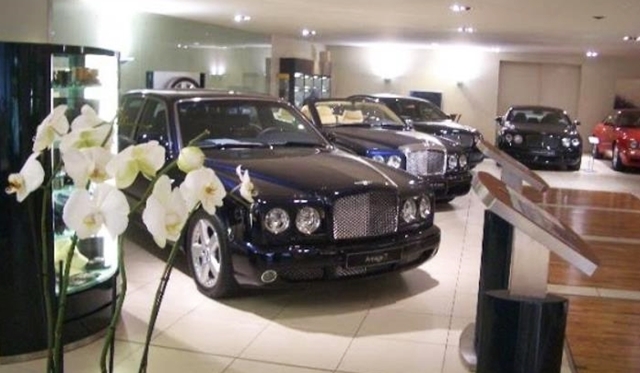 Professional thieves have stolen five luxury cars from Europe's largest Bentley dealership located at the most famous avenue in Berlin: the Kurfurstendamm. The stolen luxury cars have a total value of more than one million euros. The police hold little hope of finding the cars.
Kings and Stars drive Bentley. The prices for the posh cars from England are among the highest on the market. This attracts thieves. During the night of last Friday, five Bentleys were stolen from the showrooms of the huge dealership. An employee discovered the theft on Friday morning while opening up the showroom. Among the stolen vehicles there is also a brand new Bentley Continental GT Speed.
The worker immediately calls the police. Specialists from the State Office of Criminal Investigation secured evidences, but without success – the thieves were professional. The officials predict slim chances for finding the luxury cars. They supposed them in Russia or Arabia.