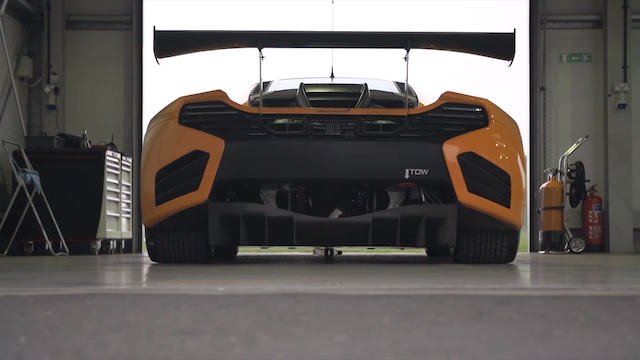 If you like sideways action, drifting and tyre smoke don't watch Chris Harris this week. That's because the DRIVE presenter has got his hands on a racing car and a very special one at that. Meet the McLaren MP4-12C GT3. As the name suggests this is the British marques contribution to the GT3 racing series.
[youtube]http://youtu.be/piyECZa_kX8[/youtube]
The 12C GT3 is based on the road going 12C but wing a lot of very special changes. One thing you would not think is that the GT3 car is substantially less powerful than its 616hp and as a result produces 'just' 500hp as a result of strict regulation in the race series. Enough talking, enjoy Harris in all his racing glory!