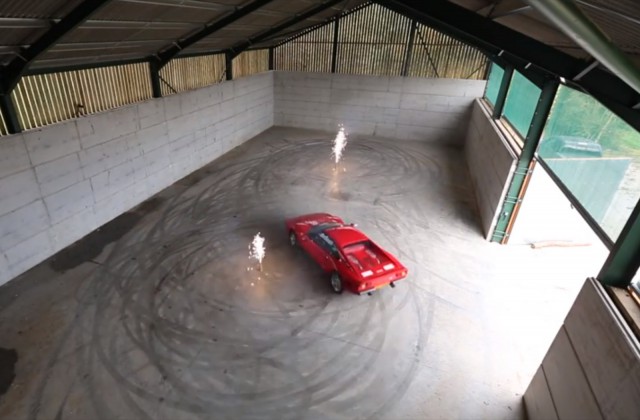 TaxTheRich, for those that haven't already seen the videos, obviously owns (or has access) to some of the finest automobiles on the market. In the past we've seen a Rolls-Royce Phantom Series II tear up a field, Ferrari Enzo drift through a farm and a set of Ferrari F50's locked in a tug of war! Hell, we even saw a Jaguar XJ220 set its wheels alight!
The latest video focuses on the Ferrari 288 GTO. What would it look like if it were a Group B rally special? Perhaps a little like this…
[youtube]http://youtu.be/UKm-wcxkl5U[/youtube]
It is fantastic to see the Ferrari 288 GTO being used as Ferrari intended to see. The figure of eight drifts are also particularly impressive given the tight space and the insane value of the car! Enjoy the video.