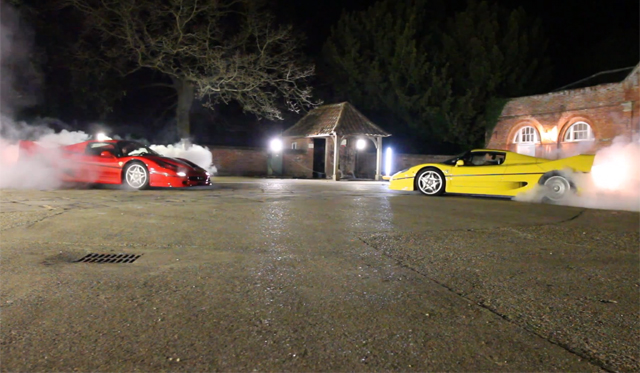 TaxTheRich100 on Youtube are back at it again with what is arguably their most exciting and unique supercar video to date.
It features one yellow Ferrari F50 and a yellow Ferrari F50 rally driving on twisty gravel roads just like the Ferrari Enzo which was recently put through similar treatment.
However, what makes this video even more unique is the fact that the two cars essentially race each other to a central meeting point where the real action begins!
How can you test out the true power of these Italian supercars? Through a 24-cylinder tug-of-war of course!