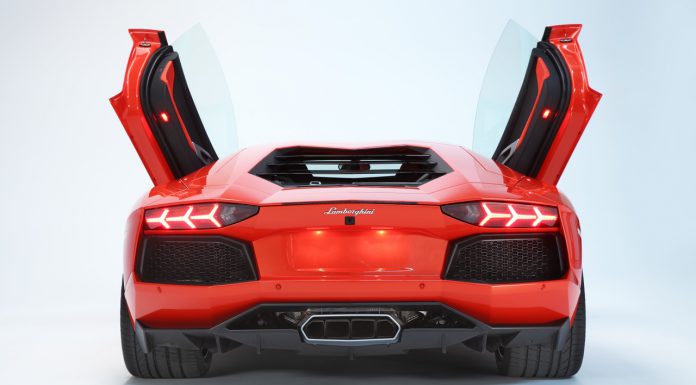 To send off the Lamborghini Murcielago in style, the Italian firm released the LP 670-4 SV (Super Veloce). With less weight, updated styling and aerodynamics as well as more power, the Murcielago SV was the most potent variant offered of Lamborghini's form halo supercar. Because the Murcielago SV was created towards the end of the car's production run, it would make sense if Lamborghini did the same with the Aventador and revealed an SV-spec variant towards the end of its life cycle.
However, the latest suggestions report that that isn't in fact the case with word leaking that the Lamborghini Aventador SV will be released in the coming months. The word comes courtesy of Team Salamone from the Gumball 3000 who claim to be receiving the very first one.
Because this is obviously far from official confirmation from Lamborghini itself, we're a bit sceptical. Nevertheless, if an Aventador SV is released soon, it'll mean that in the coming years Lamborghini will be forced to produce even faster and more powerful versions of the Aventador which certainly can't be a bad thing!
If an Aventador SV is indeed just around the corner, we can expect it to weigh less than the standard model while also receiving updated styling and some modest performance upgrades.