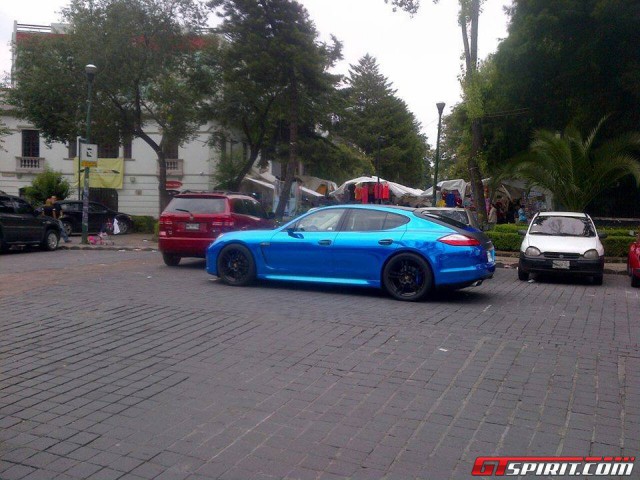 In a very UAE fashion, a chrome blue wrapped Porsche Panamera was spotted today in México City. What might be common for some parts of the world is certainly pretty exotic for the Mexican taste where this car was considered to be unattractive by many while various other fell in love with this wrap immediately.
The car is finished with some matte black on the bonnet and trunk, with model designation blacked out too, and the rims are painted black to match the overall design. Interesting taste for such a conservative country when it comes to car wraps, although when talking about Ferrari we have featured a couple exceptions with a lime GTO for an instance.
We're doubtful about this particular Panamera, and we'll leave the decision to you: could you think of a way to improve the design or is it just perfect for you?