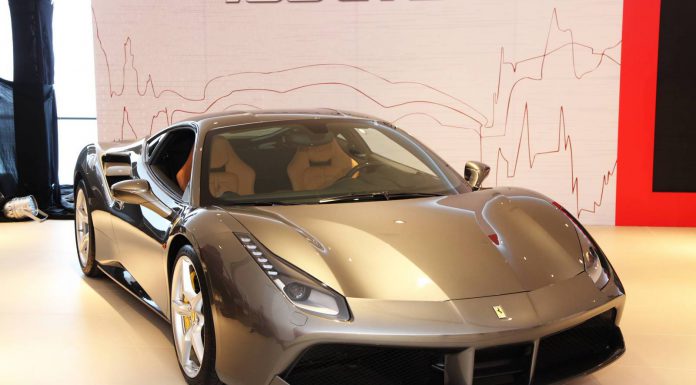 The Ferrari 488 GTB made its international premier three months ago during Geneva Motor Show and recently touched down on Malaysian soil for its local official launch. Additionally, it also marked its first debut in the Southeast Asia region.
The Ferrari 488 GTB is powered by a new 3.9-litre twin-turbocharged V8 that produces a breathtaking 661 hp, coupled with a seven-gear F1 dual-clutch gearbox featuring Variable Boost Management. The power output for the 488 GTB is 670 PS at 8000 rpm and and 760 Nm of torque at 3000 rpm in 7th gear.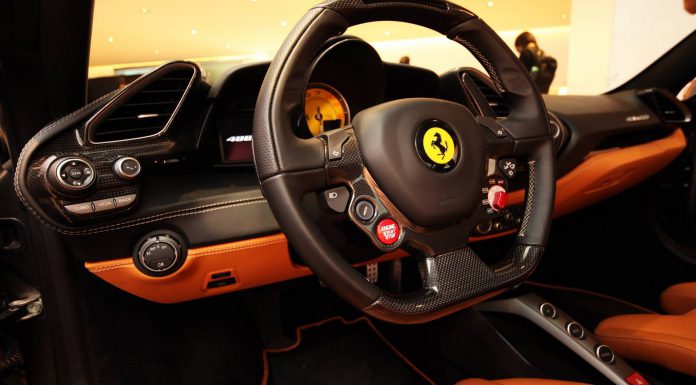 The Ferrari 488 GTB comes with a double front spoiler, base bleed side intakes and a blown rear spoiler. The car features an aerodymaic underbody with vortex generators and new exhaust tailpipe can be seen on the car.
The top speed of the 488 GTB is claimed as more than 330 km/h (205 mph) and sprints from 0-100 km/h time in three seconds and 0-200 km/h in just 8.3 seconds. The car's Fiorano lap time was clocked at 1:23.00. The Ferrari 488 GTB's dynamic vehicle controls have also been further evolved over the 458. It sports a new version of Side Slip Control System (SSC2) which, aside from just integrating with the car's F1-Trac and E-Diff, now also controls the active dampers.
It has been 40 years since the launch of Ferrari's iconic first-ever mid-rear engined V8 Berlinetta, the 308, and the 488 GTB opens a new chapter in the firm's history.