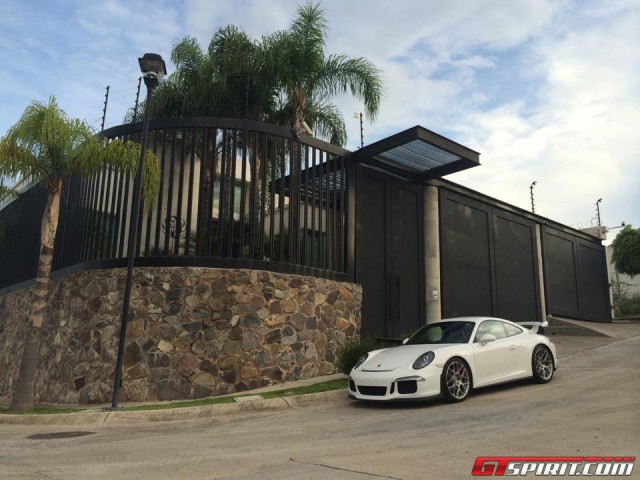 No 911 GT3? No problem, there's always a way. Always.
These images come fresh out of the oven right from Mexican Colorss Motorsport garage for us, where the wishes of an owner of a 991 Carrera were fulfilled when he decided to have all the GT3 looks without the spontaneous fire and recall hassle.
While there's of course a performance difference between a Carrera and a GT3, there's not much to compare now that the latter is stalled until further notice all over the world… so why not taking a common 991 and making it into something a bit more special?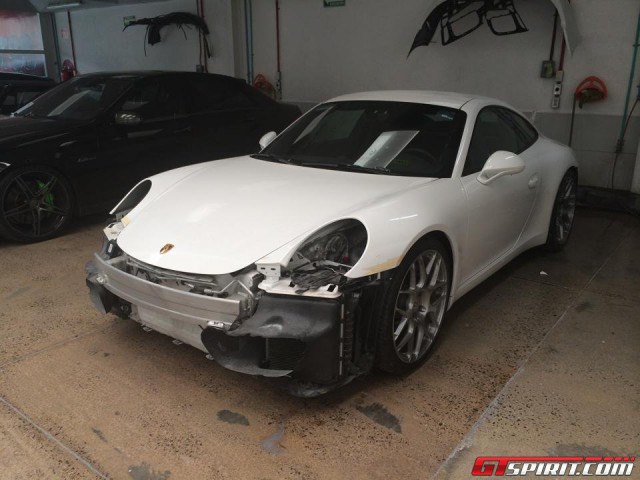 Several original Porsche parts were applied to match the looks, as well as many custom made pieces such as the center exhaust system that added up to what is a final product that can easily fool the untrained eye into believing this car is a real GT3. HRE polished wheels gave this Porsche an undeniable stunning appearance, while distracting our minds from the fact that these are not centerlocks as they would have been on the real car.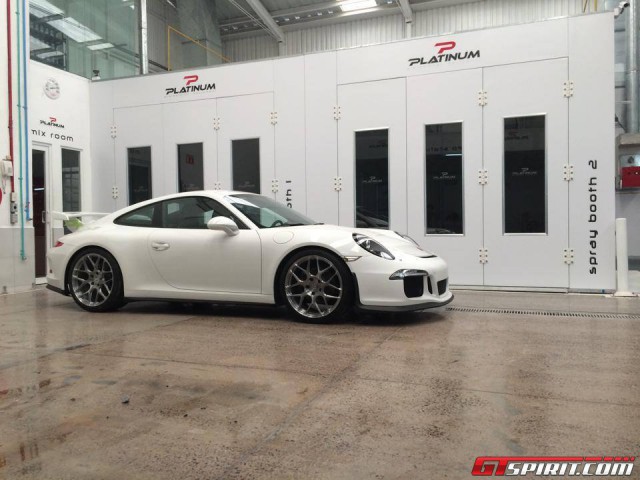 Defining what's real and what's not may give you a hard time since much of what you see here has been put together by people who own magnificent models of this same brand themselves and know exactly what they're doing. At the end of the story, a Porsche – GT3 or not – is always a Porsche and will outperform many others on the streets and track.
Tell us what's your opinion on it, would you proudly drive down the highway with this car?