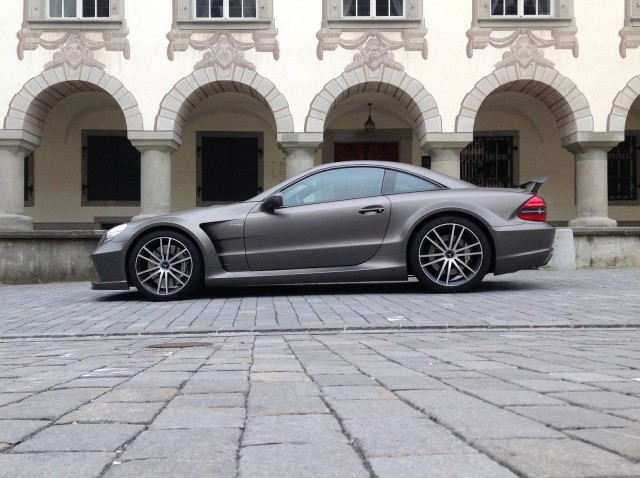 We recently spotted this stunning matt grey Mercedes-Benz SL 65 AMG Black Series for sale at Swiss dealership Elite Garage AG. The SL 65 AMG is easily the most impressive Black Series car. This example was constructed in 2009 and has already covered 34,000 km.
What makes the Mercedes-Benz SL 65 AMG Black Series so impressive is the combination of design, power and performance. To look at, the SL 65 AMG Black Series is incredible. The bodywork is pumped with swollen wheel arches, front fender vents, bonnet scoops and massive air intakes. To look at, you wouldn't think it belongs to the same R230 SL-Series family.
It is the only fixed head SL-Class Mercedes-Benz have offered for public sale. As a result of the weight saving regimes, it weighs a full 250 kg less than the standard SL 65 AMG did.
The V12 engine also got 12% larger turbochargers and optimised wastegate ducts. Total power output is 661 hp rather than the 604 hp that the standard version gets.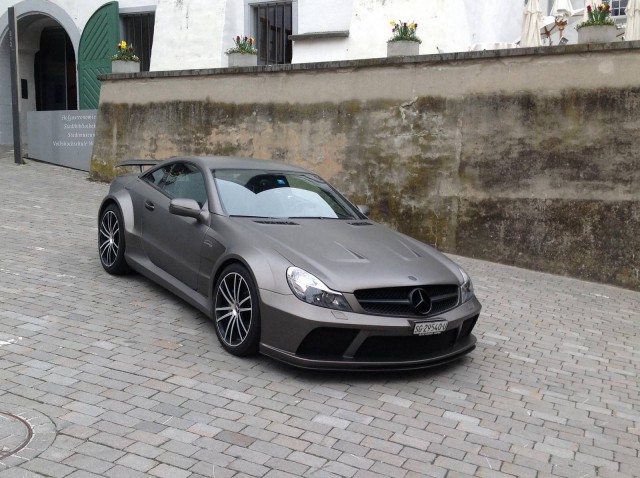 This particular Mercedes-Benz SL 65 AMG Black Series can be yours for just 209.800 chf, the equivalent of 171,785 euros. Elite Garage AG also offer leasing options.