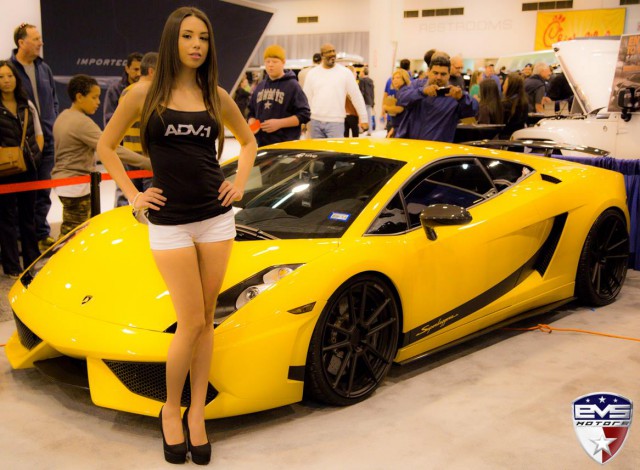 Held back in January, the annual Houston Auto Show brought together an epic selection of cars despite being held just days after arguably North America's largest auto show in Detroit.
One of the best booths at the Houston Auto Show proved to be that of EVS Motors. We certainly aren't any stranger to the work of EVS Motors as last month, we showed you the impressive 700 hp McLaren 12C they just finished working on.
However at Houston, it wasn't the cars from EVS Motors which drew the attention and instead the models parading around the booth!