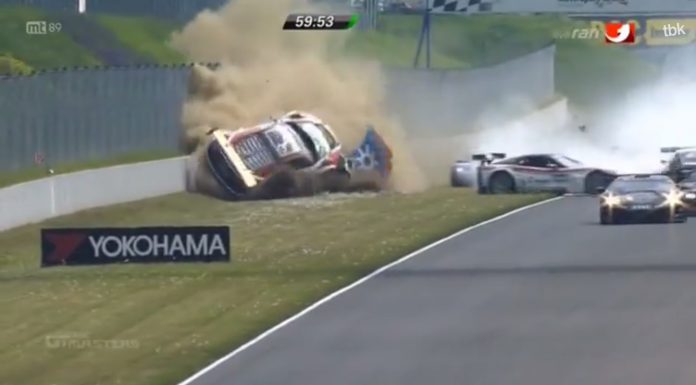 During the second race of the ADAC GT Masters championship held at Oschersleben, six of the racers were involved in an utterly brutal crash which saw an Audi R8 LMS Ultra roll multiple times down the pit straight.
[youtube]http://www.youtube.com/watch?v=f9DULawWNvQ[/youtube]
As the following video shows, the crash was sparked at the rolling start of the race where the aforementioned R8 LMS Ultra turned sharply to the left and hit a Corvette. Both of the cars then speared across the track and in the process, took out four other races.
The R8 LMS Ultra came off the worst and immediately following the crash, the drivers began to help each other get out of their wrecked cars.