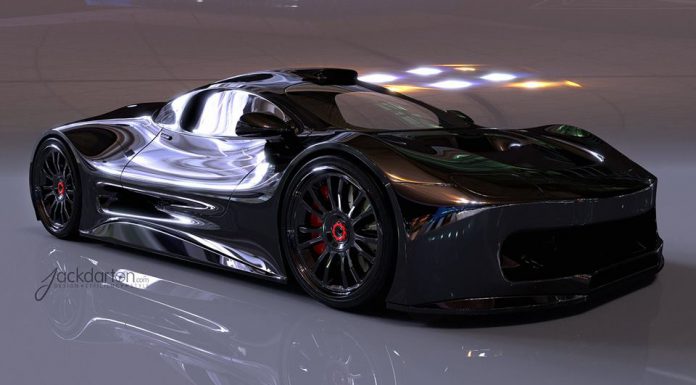 On multiple occasions in the past, we have featured the epic design skills of Jack Darton. Now the British designer has virtually modelled his very own supercar and for a first attempt, we must say that it is very impressive!
The car doesn't have a name but clearly, it has been designed for brutally fast acceleration and top speeds and features body panels completely unique to this creation. This differs from lots of current supercar designs which bare sticking resemblances to other cars on the market.
At the front, the car features a gaping grille and hood vents funnelling air over the windshield and into the roof scoop where the engine would be mounted. Rolling on a set of gloss black wheels with red brake calipers and red centre caps, Darton's supercar creation is all about business.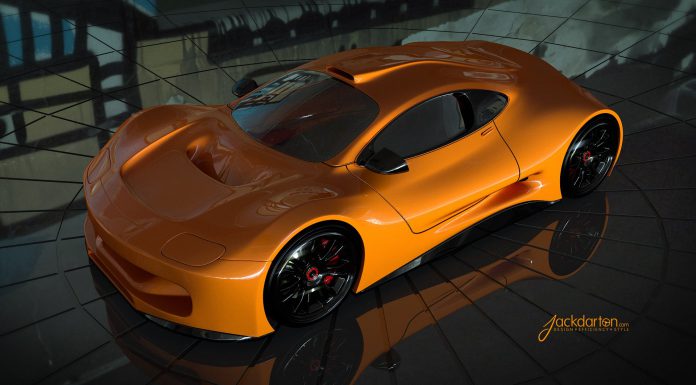 Let us know what you think of the design below!