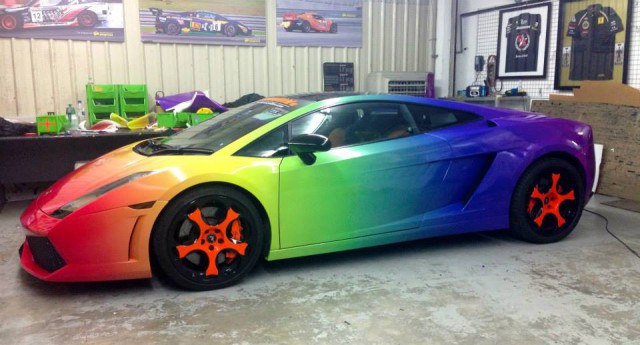 Malaysia is known for some wild supercars. We've seen some pretty wild wraps from the country in the past, but we think this one is particularly over-the-top!
Motorsports Playground has taken this Lamborghini Gallardo and has wrapped it with the full colour gradient.
What better way to say 'Look at me' than to wrap your car with every single colour? We can definitely say that this car will get noticed, and in Malaysia's growing aftermarket supercar market, it's getting harder to outdo the competition.
With this latest supercar wrap, it's only a matter of time before someone dreams up an even wilder wrap design, but for now this rainbow Gallardo is probably one of the strangest looking supercars out there.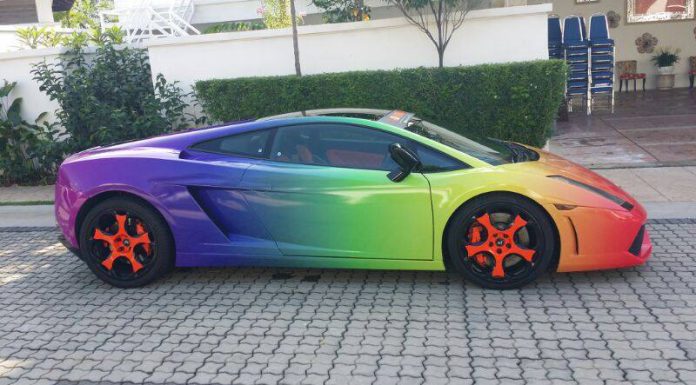 Vinyl wrapping is one of the craziest ways to give your car an incredibly unique look. If we saw this Gallardo pass by, we would definitely notice.
This might be overkill to some, but we're all for uniqueness when it comes to aftermarket supercars! We say bravo!