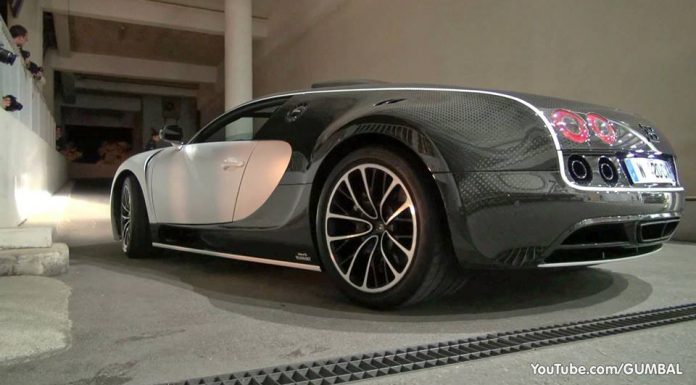 The Principality of Monaco has been buzzing with tuned supercars over the past week and non have been turning more heads than the astonishing Mansory Veyron Vivere, a car based on the spectacular Bugatti Veyron!
[youtube]http://www.youtube.com/watch?v=dFlWOcxzdWs[/youtube]
The Mansory Veyron Vivere gets a comprehensive facelift at the front, consisting of modified wings, a shortened bonnet and a striking front apron. The integrated LED daytime running lights in the front section and the stylised "V" give the Mansory Veyron Vivere a real distinctive look. The Vivere also gets a new set of side skirts together with larger air outlets on the flanks and at the rear of the vehicle. At the rear, the Veyron gets a new diffuser and two air intakes. The majority of the panels are finished in carbon fibre, a Mansory speciality.
As you would expect with such a high performance machine, Mansory steered well clear of the mechanical department. This has to be one of the best ways to give a completely new (and head turning) look to your ageing Bugatti Veyron.