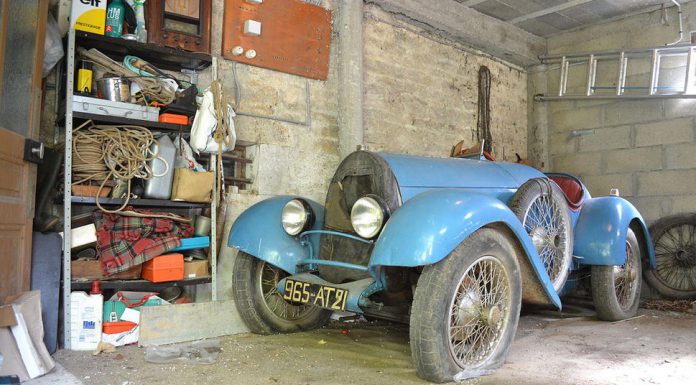 An extremely rare 1925 Bugatti Brescia has been uncovered in a barn somewhere in the fields of France.
The 1925 Bugatti is only one of twelve Brescias to ever have been built, making it one of the rarest cars in the world. According to the auctioneer, the car had been sitting untouched in a barn for over 40 years before being recently uncovered. The car will be auctioned at Artcurial's Automobiles sur les Champs sale on June 22 in Paris.
The expected hammer price is somewhere in the range of 150,000-250,000 EUR ($171,000-285,000 USD). With Bugattis, however, the hammer price has the potential of being significantly higher if the right bidders are in the room.
Before being retired to the barn, this particular Brescia was owned by well-known Bugatti enthusiast Bernard Terrillon. The car will be sold in the same, unrestored state as it sits now. The car is chassis #2628.
[Via Classic and Performance Car]