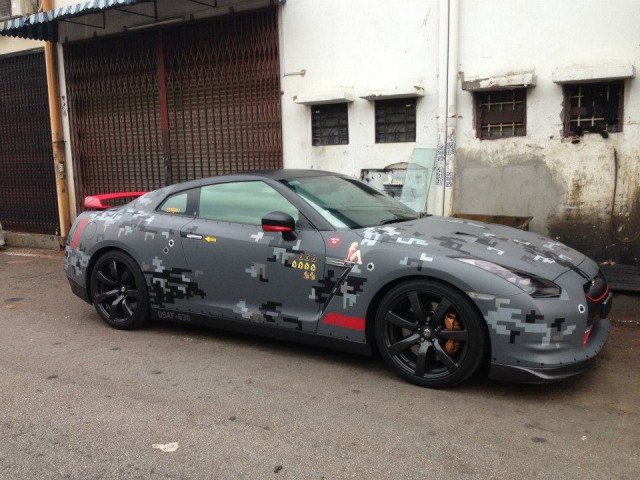 Motorsports Playground in Malaysia has crafted a uniquely-wrapped Nissan GT-R that will draw in attention in a whole new way. In terms of its visuals, it sneaks up behind those brightly-coloured GT-R's that we've seen featured from automotive gatherings throughout the country and then steals the show.
The digital camouflage wrap is bold in its own unique way. Much like the military, the camo wrap hides the car in urban areas, but when you hear it coming and catch a glimpse of this GT-R, you won't be able to look away.
This particular wrap screams military-grade. With its air-force badging and call-number, it's obvious what Motorsports Playground was going for. This is a stealth fighter, ready to swoop in and beat nearly any other supercar out there and leave without anyone knowing it was even there… well, not really.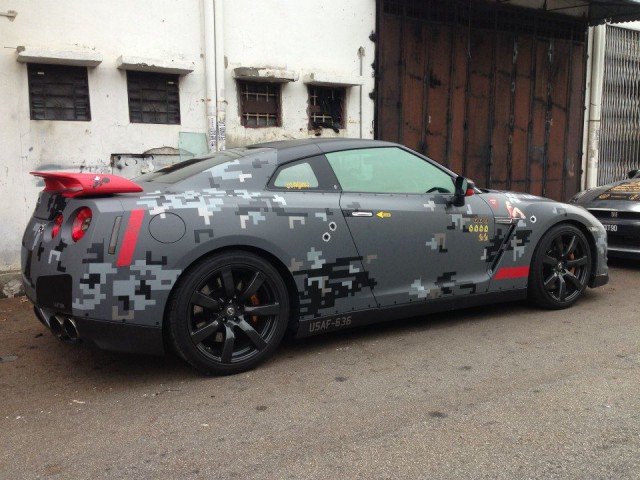 But the unique-factor of this GT-R is outstanding! Digital camo wraps have been done before, they're nothing new. But this look gist gives a cool refresh to the style category.
This Malaysian GT-R looks like it's ready to start a fight, and it's going to play dirty to win!