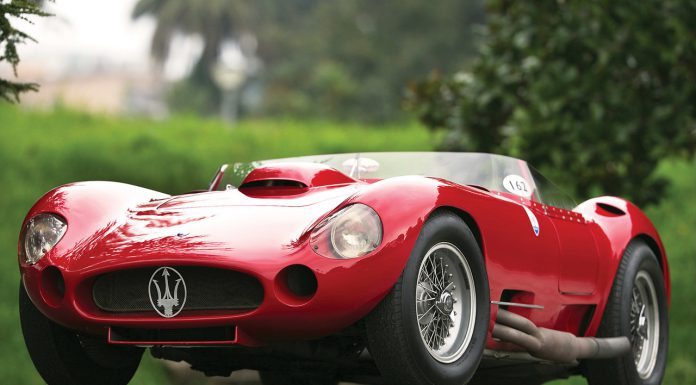 A stunning 1956 Maserati 450S Prototype is set to hit the auction block at RM Auctions upcoming auction Monaco. The auctions will run through May 10th and leading into them, the car predicted to fetch the most money is this very rare and elusive Maserati racing car.
Originally, this Maserati 450S Prototype was driven by Stirling Moss during the Mille Miglia back in 1956. At the time, it was the lesser 350S model but during the race, the car crashed into a tree after the brakes failed. As a result, the car was effectively destroyed.
However, Maserati decided to repair it, not just to its former glory, but to actual improve it and utilise it as a test bed for the 450S racer. With a larger engine and extended wheelbase, the 450S was certainly an improvement over the 350S. Nevertheless, it still experienced problems while driven by Moss and Juan Manuel Fangio at the 1957 Buenos Aires 1000 KM. Due to transmission problems, it retired and in the same year, it crashed at the Mille Miglia again.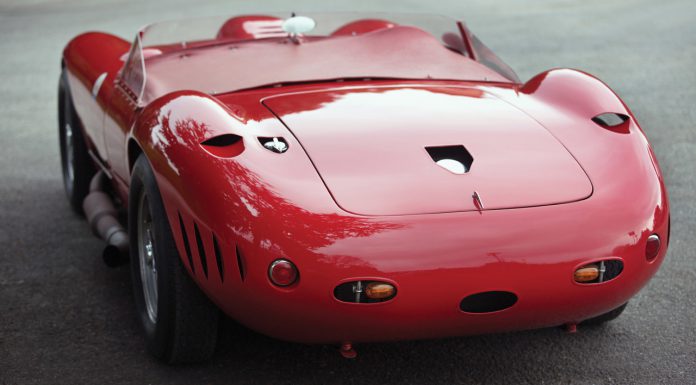 It was eventually restored in the 1980s and fitted with a new V8 engine. It went on to compete in the 1987 Mille Miglia and in total, is one of just 11 examples of the 450S ever produced.
Pre-auction estimates suggest that it could fetch between $5.5 million and $7.5 million.