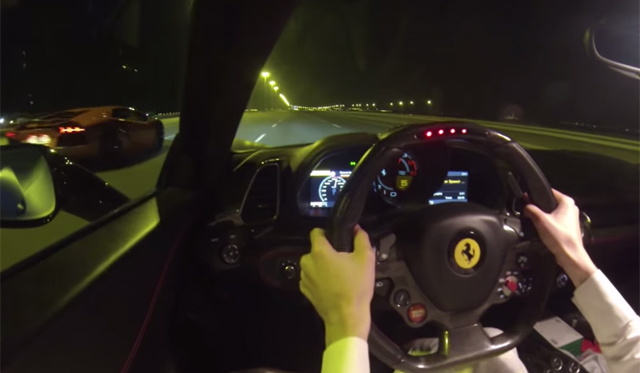 Both the Lamborghini Aventador and Ferrari 458 Italia are extremely potent supercars. While they are targeted at different ends of the supercar market, in a straight line, both provide incredible acceleration and brutal top speeds.
[youtube]https://www.youtube.com/watch?v=i61NHHqEy38[/youtube]
The following video filmed on the streets of Saudi Arabia perfectly displays the performance discrepancy between the matte blue 458 Italia and an awesome Arancia Argos Lamborghini Aventador!