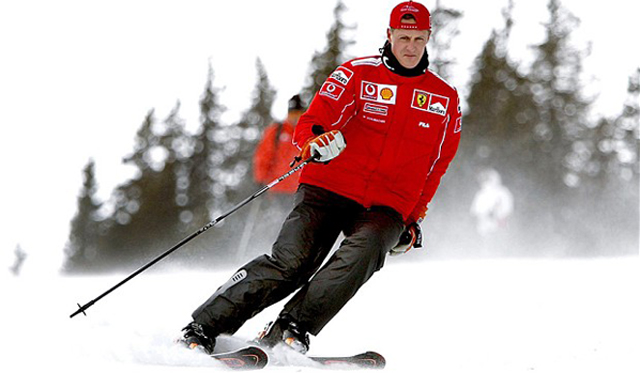 Just a few days ago it emerged that Michael Schumacher was showing moments of consciousness. Now the latest reports have surfaced suggesting that the racing veteran is responding to voices and making eye-contact.
While the Schumacher camp has yet to confirm or deny these suggestions, close family friend Jean Alesi, did confirmed that following multiple visits to Schumacher in hospital, his condition is improving.
While speaking with Speed Week, Alesi said, "First, Michael responded only to pain, when he was pinched for example. But that can also be an unconscious reaction of the body.
"During my last visit I realised that something was beginning to change for the better. I felt with the family some relief, a great joy about how things were developing.
"It is fabulous, even though the path back to life is still long."
What's more, while speaking at the recently concluded Bahrain Grand Prix, Schumacher's former teammate Felipe Massa said, "I cannot really put into words how excited I am about it.
"I prayed every day for Michael and they were answered. Now I hope to continue to hear good news from Grenoble," Massa added.
Until there is official confirmation from the hospital or Schumacher's manager however, don't get too excited just yet.
[Via Motorsport]