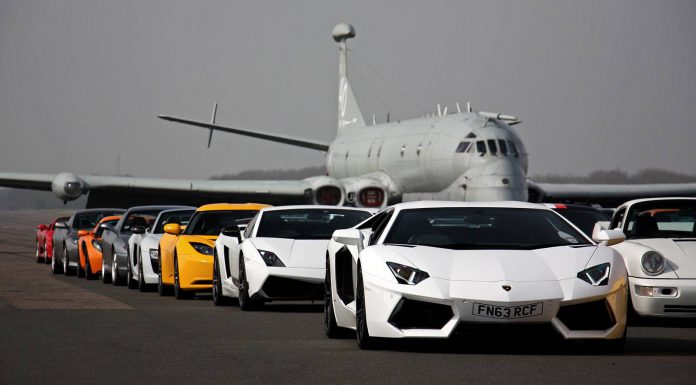 Supercar Driver recently held their annual Secret Supercar Meet and this year's event was unquestionably the absolute best to date. With a host of the world's greatest supercars on display at the one location, supercar gatherings of these magnitude are few and far between.
The following pictures were snapped by Matt Parker and show some of the incredible supercars which attended the secret meet. To name just a few, there were multiple Lamborghini Aventadors, a stunning Audi R8 GT, a handful of McLaren 12Cs, Nissan GT-Rs, a Ferrari Enzo, Ferrari F40, Ferrari F12 Berlinettas, a brand new McLaren 650S Spider, Mercedes-Benz SLR McLaren 722 and a classic Jaguar XJ220 among others.
However, the unquestionable highlight was an incredible Volcano Orange McLaren P1 which was actually one of the very first delivered.