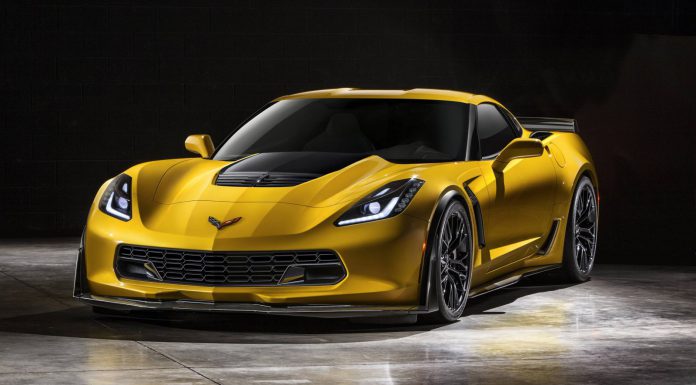 The always exciting New York Auto Show 2014 is just a couple of weeks ago and with the latest confirmation from Chevrolet, we're even more excited for the epic show to roll through.
It has been confirmed that a new variant of the Chevrolet Corvette Stingray will be revealed at the show. While General Motors is remaining silent about specific details of the latest Corvette variant, it has certainly got us very excited! It will be displayed alongside the Corvette Z06 and C7.R.
However, if our sources prove to be correct, it is possible a Chevrolet Corvette Z06 Convertible could be heading our way in just a matter of days. When the Corvette Z06 coupe was revealed, we revealed soon after that for the first time since the mid-1960's, a drop-top version could become available.
On the other hand, this new "variant" of the Corvette could simply be one featuring a unique livery and wheels. Either way, we won't have to wait very long with the auto show just a couple of weeks away!
As for the current, range-topping Corvette Z06, it features a new LT4 supercharged 6.2 litre V8 engine which delivers at least 625 horsepower and a staggering 861 Nm of torque. The engine leverages direct injection, active fuel management, cylinder deactivation and continuously variable valve timing to produce that performance. The gearbox choice is between a traditional seven-speed manual or an all-new, high-performance eight-speed automatic transmission with paddle shifters for manual control.