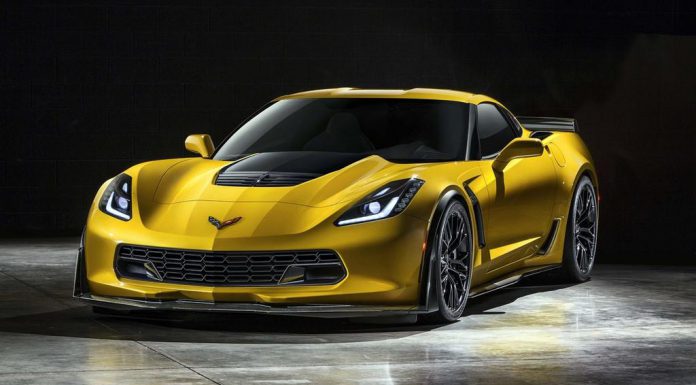 GTspirit can confirm that Chevrolet will also release a Corvette Z06 Convertible at some point in the near future. The Coupe version is set to debut at the Detroit Motor Show 2014 on Monday. Official pictures and limited details have already been leaked.
The Convertible version will be the first Z06 to drop its top since the one-off Z06 equipped Corvette C2 Convertible in mid 1960's. Back then the Z06 package was an option fitted to just a small percentage of production cars. We're told that the Z06 Convertible will be offered alongside the Coupe as part of the Corvette Stingray range.
As we mentioned above, we are not yet sure of the release time frame. That will probably become clear by Monday. We first saw the Corvette Stingray Convertible at the Geneva Motor Show 2013, following the release of the Coupe at last year's Detroit Motor Show. It doesn't seem impossible to think the Z06 Convertible might follow in the same way.
As for specs, we can't be sure on the engine so far, although a new 7.0 litre V8 engine seems a possibility and is widely rumoured (we'll be bringing you official details as soon as they are released. Expect 620 hp and 650 pound-feet of torque through an automatic gearbox. For more details and photos of the Coupe, take a look at our 2015 Corvette Z06 article!