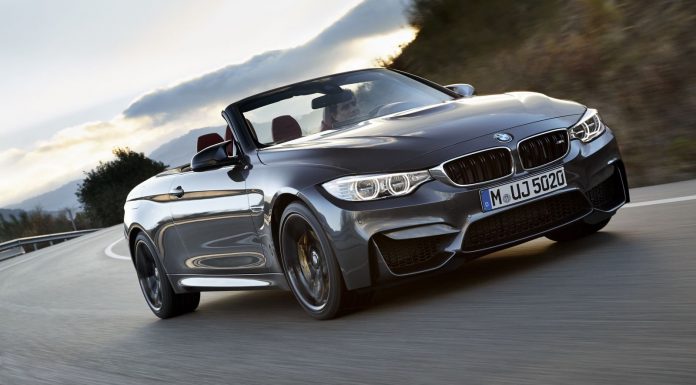 It took quite a few months before official pricing details for the 2014 BMW M3 and 2014 BMW M4 were released after the car's online debut late last year. However, it has taken just a couple of days for the U.S. pricing for the M4 Convertible to be revealed and understandably, it is quite a premium on the M4 coupe not to mention the M3 Sedan.
The drop-top M4 starts at a fairly hefty $73,425 compared to the base price of $65,125 for the M4 Coupe and the $62,925 necessary to buy a basic, 2014 M3. Of course, the higher price for the convertible isn't surprising considering the extra development work and materials which have gone into creating the M4 Convertible.
Of course based around the standard BMW 4-Series Convertible (itself a very new car), the 2015 BMW M4 Convertible features a three piece folding metal roof which can fold in 20 seconds at speeds of up to 11 mph. Thanks to the extra size of the new M4 Convertible compared to the previous M3 Cabriolet, luggage space increases to 370 litres with the roof up and 220 litres with the roof folded away and the occupants enjoying the wind in their hair.