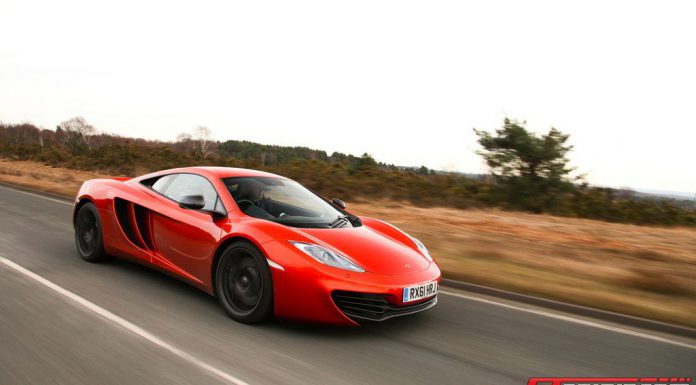 When the McLaren 650S officially debuted at last month's Geneva Motor Show 2014, it was announced that it would be built alongside the existing 12C on which it is based. Soon after, it was confirmed that production of the 12C had been temporarily suspended to focus on filling the first few 650S orders. Now, McLaren has announced to its customers that production of the 12C has ceased permanently.
Of course, this doesn't come as a real shock considering that the 650S is essentially an upgraded 12C. However, it is somewhat sad that after just three mere years on the market, the supercar which brought McLaren Automotive back from the grave, is no more.
In a letter received by 12C owners, McLaren said the following, "Meanwhile, the final piece of news I wanted to share with you is regarding 12C production which we have decided to cease in light of the success of 650S. The new car has been so well received since its unveiling at the Geneva Motor Show (we already have a six month order bank) we will focus all our capacity at the McLaren Production Centre on 650S.
After three years of 12C production, this represents a natural evolution of our model line-up. I want to assure you that McLaren remains dedicated to customer satisfaction and that we care about the ownership experience of every car we've ever sold."
Importantly, McLaren won't forget about 12C owners and simply move on. It is actually working on a new software flash for the 12C to enable its rear wing to operate as a piece of active aero like the 650S and not just an airbrake. Further upgrades are also likely to be made available to customers in the future.