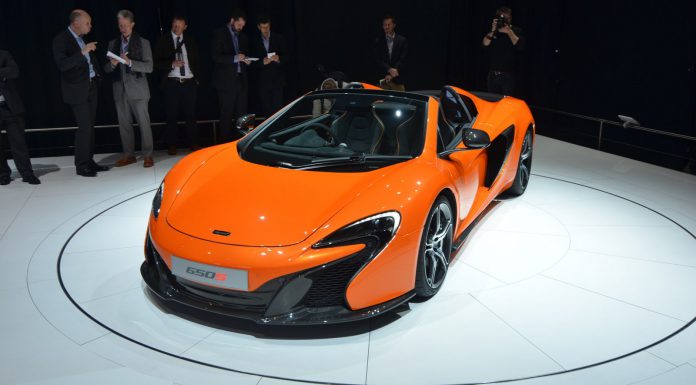 Following the release of the McLaren 650S at the Geneva Motor Show 2014, it can be confirmed that production of the 12C is currently paused. This is being done to help establish production of the faster 650S and in the future, it could replace the 12C altogether.
McLaren Automotive is still accepting orders for the 12C but understandably thinks that the majority of new orders will be for the 650S as customers want "the newest and best" according to McLaren Automotive's chief financial officer Richard Molynex.
The fact that the McLaren 650S could replace the 12C entirely just goes to show that it is far from a direct rival to the Ferrari 458 Speciale. Sure it may have better performance and driving characteristics, but it is better equipped than a standard 12C. This goes someway to explaining the near 20,000 pound higher price-tag than the 12C.
Despite the higher price, McLaren is confident that this won't dissuade buyers from opting for the 650S over the 12C.
Under the hood, the McLaren 650S features the same 3.8-liter twin-turbo V8 as the 12C. However, it now delivers 650 hp and 678 Nm of torque thus resulting in even quicker acceleration.
Additionally, it has 22% stiffer springs, revised front top-mounts and this all works in line with a revised damper calibration to improve high and low speed handling. The McLaren Airbrake has also been refined and is now more intelligent in how and when it deploys. It doesn't just work under braking, the rear wing now flattens at high speed in a straight line, like a Formula 1 DRS system and under full acceleration in Aero mode, improving air flow over the car.
[Via Piston Heads]